(Image Source http://techcrunch.com/)
Do you know you can use multiple twitter accounts on your android phone's twitter application?Most of the reader doesn't relate with this, but businessmen, bloggers and other professionals did.
Bloggers and businessmen need to operate more than one twitter accounts, one is personal and others are related with business and blogs.
Twitter introduce its new android app which allows you to connect multiple twitter accounts on an Android phones.Adding multiple accounts of twitter on your phone is a great feature for those who wants to use multiple accounts on Twitter app.
Setup multiple twitter accounts on an Android Phone
1.First your have to download the latest version of Twitter app from play store.
2.Signing into the Twitter app with your username and password.
3.Now You can See the Menu options on the top of the right side.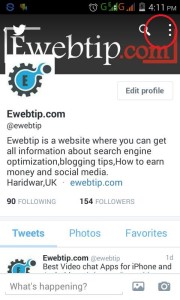 4.After the open the options open the setting option.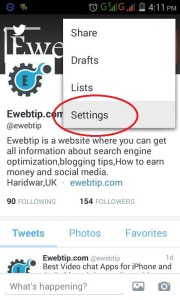 5.Now click the Add account option.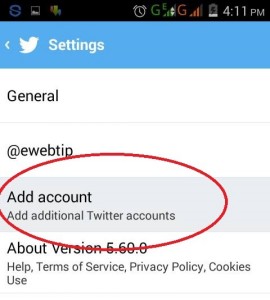 6.Enter the other account username & password and you're done.
WHAT NECESSARY TO  ADD MULTIPLE TWITTER ACCOUNT?
Is is not necessary to add multiple Twitter accounts, folks those want to operate more than single Twitter account on their phone can easily use this option.
Some reader says that there are many other apps which can be used as second twitter app to operate another Twitter profile, but do you know that these all are third party apps and how we can trust on the third party apps.