Generally,everyone installs Windows on their computer from a bootable DVD or CD,but if you're not interested or your computer doesn't have inbuilt DVD driver,then installing a Window from a bootable pen drive is its alternative.
To make bootable pen drive for any Windows,doesn't cost too much,if you've a pen drive you can do it for free.
What you need
.ISO format Windows setup
A pendrive (4 GB or +)
A PC or Laptop
Windows USB/DVD Software
Format Pendrive and Use as Removable Disk
If you're impatient to know that if you make your pen drive bootable,then you can use pen drive normally or not,for example sharing Movies,videos and other data.The answer is yes,you can use your pen drive normally to share and transfer data.
After you make your device bootable,install windows in your laptop or desktop and format your USB device and use as a normal removable disk.
Steps to Make bootable pendrive for any Windows
Step 1.Download Windows USB/DVD tool,this tool is specially designed for Windows 7 but it also works great with windows 8 and also with Windows 10.Before installing this tools you must have .NET 2.0 Framework unless this tools can't install on your computer.
Step 2.After downloading and installing this tool,click on the browse and select the an .ISO format Windows setup which you can find the download folder if you already downloaded the Windows from the internet.
Step 3.When you'll find the appropriate format windows,click on the next button where you'll see that "Choose Media Type".In the third step you have to select the device which you want to make bootable which can be a DVD or a pen drive.
Step 4.If you connected more than 1 pen drive,select anyone which you want to make bootable.Make sure that the pen drive you're using must be at least of 4 GB.
Step 5.After the following all these 4 steps,you'll see a "Begin Copying" green button.Click on the button and start burning to your pen drive.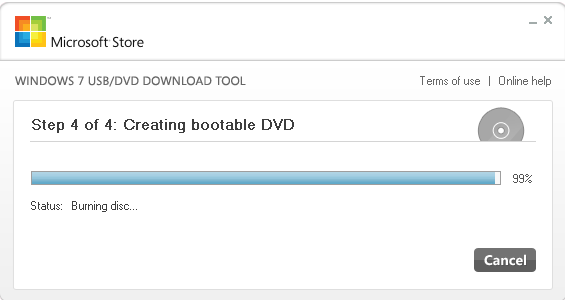 After the burning of disk you pen drive is now ready to install Window on your PC.