If your are looking for a genuine trick to hide your android phone's IP address for your privacy reasons then you are at right place,here we're sharing with you how you can hide your IP address of your android phone.First you should know if you're hiding your IP address for hacking any server or website then I clear that no one can hide their IP address from firewall because if you're trying to hack any server you'll get caught by their's security agents easily or from cops,this result your rest off life become like hell.So I'm suggest you to stay away from hacking.
Generally,hidden IP address can help you to just visit those website which are blocked in your country.Government blocked some websites,videos and apps which are not appropriate for children.You can visit any website,install any apps,watch any videos after hiding your android smart phone's IP address.
How to hide my IP address on Android devices
You can hide your IP address by installing app,yeah an app can hide your IP address.Here is a list of best android apps which can secure your browsing and hide your IP address.
1.Hot Spot Shield : Hot Spot shield provide apps for all major OS like windows,mac,Android,IOS.With hot spot shield you can hide you IP address.Hot spot sheild can protect your privacy and identity with encrypted browsing.You can browse all blocked website without being hacked from anywhere.Easy to use with simple UI(User interface) and this app can also reduce your phone bill.
Hot spot shield is a VPN (virtual private network) that can change your IP address with a US,UK's IP address which can help to protect your privacy.This feature helps to secure from hacker who can hack your information with the help of your IP address.
You can download this app from Google play store or from any other app store for free.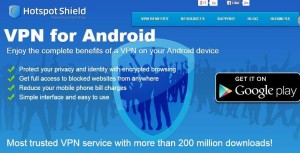 2.Tunnel Bear : Tunnel Bear is same as hotspot shield can protect your privacy by hiding your IP address.Tunnel bear blocked all the methods,like buttons,visitor tracker,statistics tools or more which can track everything about you and your family.This app is simply best because of is user interface,you just need to off and on to enable or disable you protection on Tunnel Bear.Tunnel bear can also change your country IP address to another US based IP address.
Tunnel bear is available for Windows PC,Mac,IOS,android,you can download from any app store.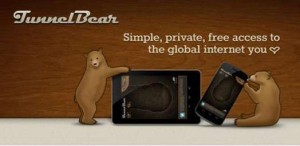 3.Tiger VPN : TIger VPN is one of the best VPN apps which can protect your privacy,this app is same work as Hotspot shield and Tunnel Bear but still this app is on the last in the list just because Tiger VPN is available for Premium,its free versions is available just for 3 Days.
Tiger VPN is available for Windows PC,Mac,IOS,android,you can download from any app store.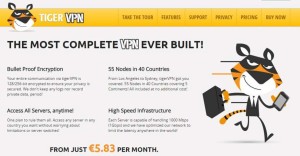 Conlusion:
I'm suggest to use Hotspot shield because using hotspot is very easy with its user user interface.So you can download Hotspoton your android devices.Other two are also the best VPN apps that cna secure your privacy by hiding your IP address.