The Worst error which annoying everyone when your Android smartphone refuses to install any more app updates because it's run out of storage.This happens because duplicates and temporary files consumed your free storage and your storage will run out.Did you know Facebook app alone takes up a whopping 250 MB of storage?
Today in this article you'll learn how you can clear space on Android phone by deleting or clearing cache files, cookies, temporary or duplicate files.There are some Android apps available on the play store which claim to delete these types of unnecessary file from your Android phone and we listed some best apps in this post.
How To Clear space on Android Phone
Using apps to clear space on Android phone is easy comparatively doing it manually.No doubt clean master is the best Android app which is used by millions of Android users.Clean master is so famous that even Samsung using this app in a new J7 series phone to delete unnecessary data.
With the Clean master, you can easily delete junk, residual and cache files to free up storage and boost speed and improve the performance of your phone which Keeps your phone clean and fast with Clean Master.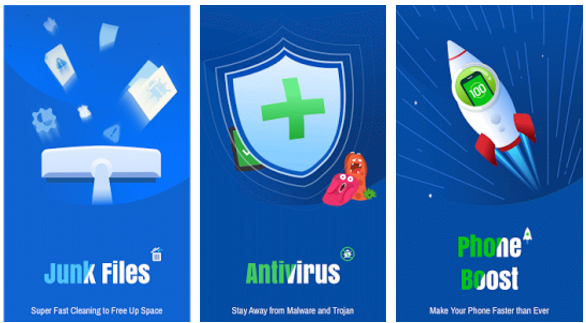 Piriform, the makers of the world's most popular PC and Mac cleaning software bring you CCleaner for Android. Remove junk, reclaim space, monitor your system and browse safely. Become the master of your own device with the ultimate cleaning app for your Android!
It is the same company which we use to delete unnecessary files from computers.This app will delete junk file from your phone safely which ensure that your personal files will be safe.
3.Clear Android Apps Cache
Android apps like Facebook App, chrome for Android and another Android application store the cache files in your phone which leads to run out of storage.App Data refers to both the cache and other pieces of saved information, like your log-in and preference settings within the app itself.
To clear space on Android phone you can delete all the cache file manually by opening the application manager where you can easily see the Clear data and Clear cache option.
Step 1: Head to the Settings menu. This can be done by tapping the cog icon in your notification shade.
Step 2: Find Apps in the menu, then locate the app that you want to clear the cache or data for.
Step 3: Tap on Storage and the buttons for clearing the cache and app data will become available.
4.Delete Saved Videos from Youtube
The new YouTube app comes with a handy feature that lets you store videos offline so that you can view them whenever you want, even without an internet connection.This feature of youtube is convenient, but it also takes up a lot of your phone's memory since most of the videos are in high resolution.he may become a problem when your phone needs more space for a system update.
Luckily, it is possible to delete selected or all offline videos from your phone to make room for more important upgrades.You have to open the offline video option in youtube app.Now you can see the videos that are stored on the device.Find the video that you want to delete, tap its corresponding three-dot icon, and select the Remove from the Offline option.
5.Clear Unnecessary File(For Samsung New J Series)
If you have a Samsung phone's new model Samsung J7 or Samsung J7 prime and you're facing the error of running out of storage then you can solve this issue easily without using any third party app.Samsung provides an inbuilt app which is powered by the clean master which shows the how much storage unnecessary files are stored on your phone.
You just have to open the file manager app now click on the 'storage usage' option.After that, you can see the unnecessary data consumed by the cache and other files.You can delete these files by click on the delete button.