Best high paying ads publishers network
Today I am going to share best high paying ads publisher,if you are a blogger or admin of any website you must read this post.In the starting when i was new in blogging world i waste my too much time to choose best blogging platform,if you still having same problem then read our Featured post.
Lets continue,When i was new in blogging world i am confused about which blogging platform should I select,finally I select 
WordPress
and
perfect niche
 for my blog.The question is which is best high paying ads publisher,I prefer Google adsense and 
Buysellads.
But being approved on these top two publisher is too hard because of privacy policy and terms and conditions of ad Networks.Before starting you must have to knowledge about which type of website top publishers wants and will accept easily.Simply every ads publishers wants a legal website or blog with legal content.I created a post about 
how to get approved on Google adsense
.
Read Best high paying Ads publishers
Google Adsense
Adsense is a program by Google Inc.,it helps to blogger,developers and website owner to earn more with their websites or blogs.Adsense pay highest amount on 1 click and also on impressions.Google Adsense delivers high quality ads for more profit.
Adsense was launched in 18 June 2003 by its parent company Google Inc.

BuysellAds
BuysellAds is best place to sell your ads at higher rate.Here you can sell your ad space directly to advertisers and get good payment.It was founded by Todd Garland in 2008.From buySellAds you can earn more money than google adsense and others ads publishers.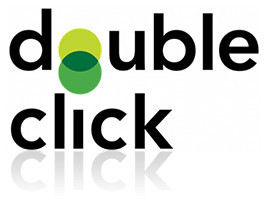 Google DFP
Google DFP or Google Dart is owned by google for blogger and website designers.You can earn an extra income from Google DFP.Double click for publishers allow to placed ads on your website directly and get you desired amount on 1 click.
Yahoo! ads publishers
Yahoo! did a come-back in ads publishers market again with media.Net,It allows you to placed high quality ads on your website or blog.Yahoo! ad publisher pay a good amount like adsense.Yahoo! is using searched targeted ads which attract more visitors to click on them.
You can create ad unit from Media.Net platform.

Tribal Fusion
Tribal Fusion's technology maximize revenue from clicks and impression on Ads.Tribal fusion is best for Indian Traffic and Asian web Traffic.But to being approved is too hard,it depend on your website alexa rank and monthly 100000+ impressions.