Best Free Video Editing Software for Windows
There are quite a number of video editor available on the internet which can edit your personal or professional videos.It doesn't matter how good you record your videos, whatever you record or how professional you're in recording the videos, your recorded video will always need some editing before get published on the internet.
Generally, video editing software is essential for professional video bloggers or website owner.As I told you that there are many software available for video editing so we personally create a list of hand-picked video editing software which helps you to make your videos awesome.
So let's start the journey to find the best free Video editing software.
LightWorks is a powerful Video editing software for your personal and professional use.It has many features which stand out this plugin from the list of ordinary video editing software.LightWorks supports all types of resolution like SD, HD, full HD even 4k.It
It supports almost every type of videos, like screen recorded, cam recorded, Phone camera video or existing videos.It also have different types of effect so you can make your videos more creative.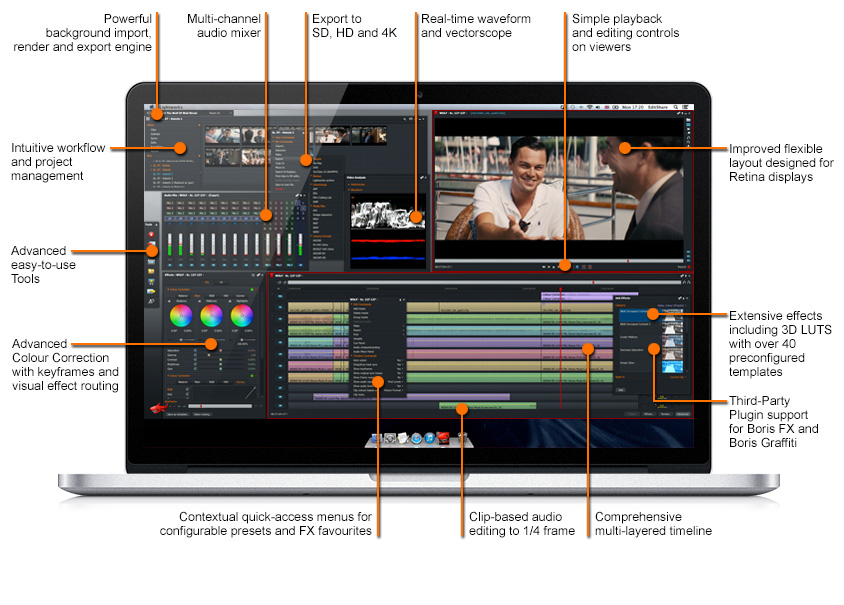 Wax is a high-performance video editing tool for windows and it comes with great features which make your existing video ready to be published on your video blogging website, on youtube or for a presentation.
Wax can create 2D and 3D special effects and add another audio track in videos.Wax is available on the internet for free of cost.Wax support all the major video format like AVI, WAV and other formats.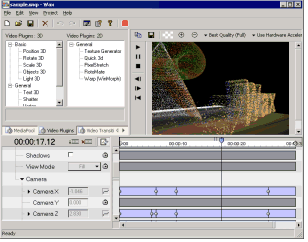 Jahshaka is a professional video editing software which can be use to editing, encoding, animation and visual effects tool based on the Jahshaka technology.It is a tool which was use to make hollywood movies.Jahshaka is an open-source software which can be download from sourceforge.net or it's official website.
Jahshaka allows you to add filters and special effects in your videos.Jahshaka currently runs on Linux, Windows XP, Vista, 7 and 8 and OsX and it has many downloads which make this tool very famous.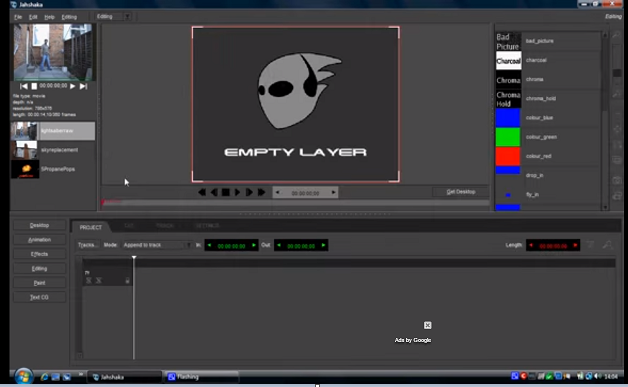 Blender is an open source video editing tool which is available for all versions of Windows operating system.It has many features like it creates 3D content, Animation toolset, Game Creation and more.This is one of the best video editing tools which works like professional video editors.
Blender comes with import/export support for many different programs such as JPEG, PNG, AVI and also other 3D formats.Blender now features a powerful new unbiased rendering engine called Cycles that offers stunning ultra-realistic rendering.
Avidemux is a free video editor designed for simple cutting, filtering and encoding tasks. It supports many file types, including AVI, DVD compatible MPEG files, MP4 and, ASF, using a variety of codecs.
Avidemux is available for all major operating systems like Linux, BSD, Mac OS X and Microsoft Windows under the GNU GPL license.GNU GPL license allows users to use this video editor tool for free.
Final Words
So you just read the post of Best Free Video Editing Software for Windows, we ignore few video editors because we just want to share the best video editing tools with our readers, so if you have any tool which match with these tools then share with us, we'll add the tool in this list as soon as possible.