Monetization of a blog isn't easy as most of the people's thinks.It is one of the toughest job in the World because everyone is wanted to earn money from their blog.
Good Alexa rank doesn't define that how much you gonna Earn from your blog.Before monetize your blog you have to work on your blog and make some strategy.
Monetization isn't just placing ads on your blog, it is like an art of influence readers of your blog with your good writing skills.There are hundreds of method to monetize your blog, but how much we know?
We know only few types of them like affiliate linking, CPC advertisement, Weekly or monthly advertisements and others.Even affiliate marketing is not popular only pro bloggers know how to become successful in affiliate marketing.
Today I'm going to Tell you best method to earn money like professional bloggers like shout me loud, Search Engine land and other major blogs.
1.CPC or Banner advertisements
Almost every blogger knows that what is CPC advertisement and how it works?, but if you don't know then I explain that.CPC advertisements are those ads which you place in your blog to earn money according to Cost-per-click or Cost-per-1000 impressions.
CPC covers the largest online advertisements market.It is a classic way to earn money.Everyone still using this method to advertise their business, websites, products and other services.
How To get earn from CPC ads?
Placing CPC ads on your blog is easy, but earn money from them isn't easy because of your blog popularity.Adsense is one of the leading advertisement publishers which allow you to put ads in your blog.You can earn huge money from Adsense, but you have to concentrate on some points.
>>CTR-Click through Rate, refers to how many users click on a specific link.It measures the success of any online advertising.So, before earning through AdSense you must have to improve CTR.
>>High Paid Keywords-It means, if your website or blog have high paid keywords then you'll earn more money than any other keyword on a single click.High paid Keyword or low paid keyword generally depend on your blog's niche.
>>Geo factor-You believe or not, but geographical factor play a major role in earning money through Adsense.If your blog getting traffic from USA. Canada, NZ, UK you'll get huge money because these countries have the good purchasing power.If you're getting Asian traffic, so you're not going to earn more from Adsense or any other CPC network.
2.Affiliate Marketing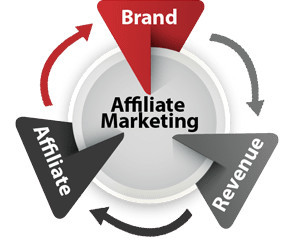 Affiliate marketing or affiliate linking refers to drive your blog's visitors or reader to any other site to purchase a product if anyone buy the product then you'll get paid some commission.Most of the people think that affiliate marketing is very easy, but believe me it's not easy.
Selling a product to anyone isn't easy so you have to follow some points before starting affiliate marketing on your blog.
>>Blog's popularity or blog's reputation-Success in affiliate marketing depend upon your blog's popularity.If your blog is less popular then it's less chance to drive the customer to the product sites.If you're a pro blogger and review on products, then you can earn money from selling other products.
>>Geo Factor-In affiliate marketing geo factor also plays an important role because those countries which have a good purchasing power purchases products easily than any other countries.So drive traffic from UK, Canada and USA to your blog before starting the affiliate marketing.
3.Direct Ads Selling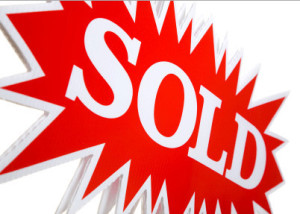 Direct ads selling means using Buysellads, beacon or direct selling ads spaces.Buysellads, beacon are the best platform to sell your blog's ads spaces.If you're looking to sell your ads with the help of buysellads publisher program or through beacon ads then read these points.
>>Specific Niche-First you have to create a blog on a specific niche.Advertisers never place their ads on multi-niche blog's because they don't get customers from your blog.
>>Good Amount of web traffic-A good amount of web traffic and a good Alexa rank helps to sell your blog's ads spaces easily.
Final Words
We cover only three major methods to monetize your blog, but in future we'll add some other major and easy way to earn money through your blog.