How to add Customer Reviews feature on a Website
A business with few negatives reviews may receive fewer customers but a business without customer reviews hardly gets customers. It is not easy in modern times to survive without reviews about your business.
Customer reviews help to attract more customers because people can identify the quality of service and product any company is providing.
People tend to believe in online reviews and like to purchase a product with more good reviews more than a product with zero or few reviews.
If you own a business website then you need a better Customer Reviews Strategy in which you can plan how to get more online customer reviews for Business.
Before starting anything, you need to provide an option of feedback or customer reviews using which customers can post reviews and give feedback. There are different ways you can add an option of feedback and reviews. You can receive them on your website, Google business listing or another major website like yelp and others.
In this post, we're going to share how to add customer reviews feature on a website.
How to add Customer Reviews feature on a Website
For A WordPress Website
Adding it on the website is easy if you have a WordPress website, there are plenty of plugins available i.e. customer reviews for WooCommerce and Google Business Reviews.
Let's take a look at the Customer Reviews Plugins for WordPress
Similar to Amazon and other eCommerce websites, this plugin lets you add a feature of customer reviews on your WordPress within a few minutes. After-sales are done, users get an email requesting a review about the product.
Most major eCommerce websites let you upload the images of the actual product purchase, a similar feature comes with this plugin.
Another plugin is Google Business reviews, Google business is now a popular web listing and almost all the business are listed there, so people started writing reviews and giving feedback about the business.
This plugin lets you display all those Google business reviews on your website with just a few settings.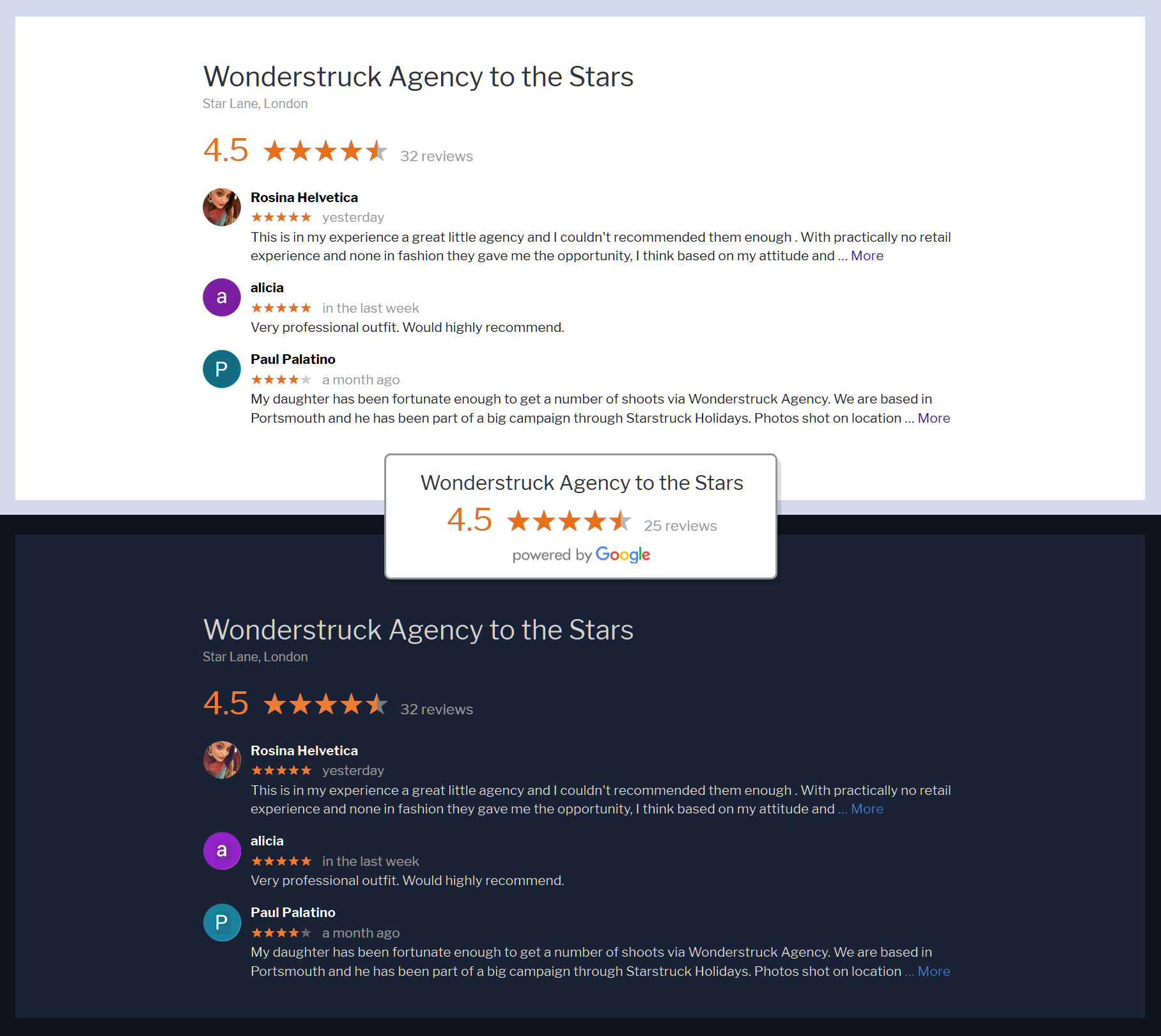 It is another free customer reviews plugin which can be used to show testimonial on your website. Ultimate reviews let users submit reviews for different products and setting up this plugin is easy.
So, these are the best plugins that let you add a feature of customer reviews on a WordPress website.
ADD Customer Reviews Using iframe
WordPress is easy, but if you have a customized website that is build using HTML or any other script then adding customer reviews feature is not easy as adding it to WordPress.But, you can use Iframe on HTML websites which is easy as using WordPress plugins.
1.Google Business reviews
To add Google business reviews on your website, you need to login into your Google Business account where you can see a share button. Now click on the share button on the bottom right of the review that you want to use. Click "embed code," copy the code, and paste it into your HTML.
2.Facebook reviews
Many users post reviews about the product because post it on Facebook is easy and almost everyone has a Facebook Id. You can add facebook reviews on your HTML website in two ways, First is to get embed code yourself or using a third-party tool such as elfsight.
To get embed code manually, you have to open the full page of the reviews for which you have to click on the date and time of the review. Now click on the right-hand corner drop-down menu where you'll see an option of "more options," "embed post," and then copy the embed code.
To use elfsight tool, you have to create an account on elfsight which can be created for free, then choose a subscription plan which starts from free and goes to $25/ month.
Beginners can use this tool for free on a single website.The best feature of this tool is, they provide an elegant and simple layout of Facebook reviews. You can check here all the examples of widget layouts and skin.
3.Yelp reviews
Yelp is a business listing website and if you have your business registered on yelp then you should display yelp reviews on your website.
To place yelp reviews on your website, you have to visit the yelp reviews and select one or more reviews that you want to place on your website. Now hover over the reviews and you'll see an option of embed reviews, click on the "<Embed Review>" and copy and paste it on your website.
Final Words
So, this was a small tutorial and methods using which you can add customer reviews on your websites. I hope you find this article useful if you have more ideas and methods to add customer reviews feature on a Website then tell us.