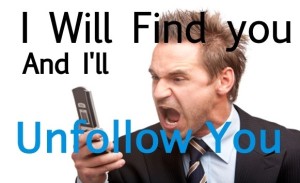 It's hard to find a blogger who is unknown to Twitter, every blogger use twitter to socialize their blog and blog content.Twitter is the second most famous social network after Facebook and It's very important to increase followers of your blog page to get more visitors from twitter.
There are many methods to increase Twitter followers like purchasing the followers, promoting your website Twitter account according to interest, make your website popular and the best one is "follow us we follow back you".
The last method is used by mostly business enterprises and bloggers and the best thing of this method is it really work and very effective to increase followers.
If you're new to this method than I clear the confusion, After creating your blog's or website's official Twitter page you have to find the Twitter pages related to your blog's niche and when you find the Twitter pages you follow those pages and request them to follow you back.
Most of the time you get Twitter followers with this method and most of the time not.So, our todays post based on how you can Unfollow Non-Followers on Twitter who didn't follow you back.
Unfollow NonFollowers on Twitter
We arranged a list of free tools which helps you to Unfollow Non-Followers on Twitter who didn't follow you back.So, don't wait let's start.
The first tool of this list is ManageFlitter, this tool is very famous and also appeared on The Next Web a famous online Magzine.ManageFlitter allows you to find the twitter account who didn't follow you back and those followers who are not active for long time.It's a free tool so you don't need to subscribe for a premium plan to use Manageflitter.
ManageFlitter is available in also Pro version, but you're not bound to purchase its pro version.
Key Features
Find out who has unfollowed you
Unfollow inactive users who no longer post
Unfollow people who tweet too much
Prune and clean-up your stream to get more out of Twitter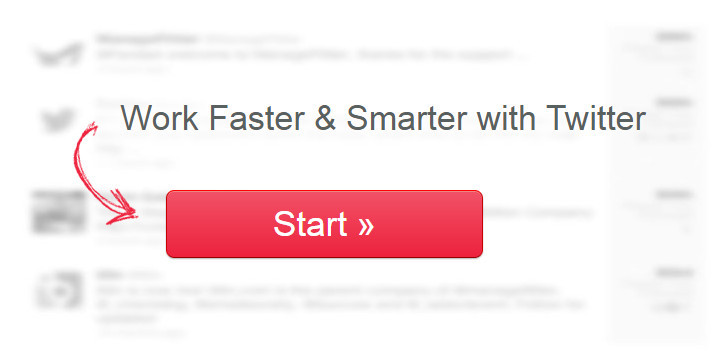 Tweepi is a different tool to unfollow and follow Twitter users.First Tweepi tells you about which account are not following you and after the creating the list it offer you to interact with users to request to follow back.
Twitter notifies those users via email and mobile notifications. If they are interested, they may check your profile and follow back.'
Key Features
FOLLOW RELEVANT USERS
FLUSH THE UNFOLLOWERS
RECIPROCATE
CLEANUP THE INACTIVE
FORCE TO UNFOLLOW YOU
Unfollower stats third Twitter tool which use to track the un-followers accounts.In other words, Unfollower stats is a tool or analytical tool which shows you the number of accounts who didn't follows you back with a single click.It's very easy to use this tools, you can simply unfollow the users with the single click.
Key Features
Track your Unfollowers
Track your Non-Followbacks
I-Don't Followback
Search Follower
Auto Track
Responsive Design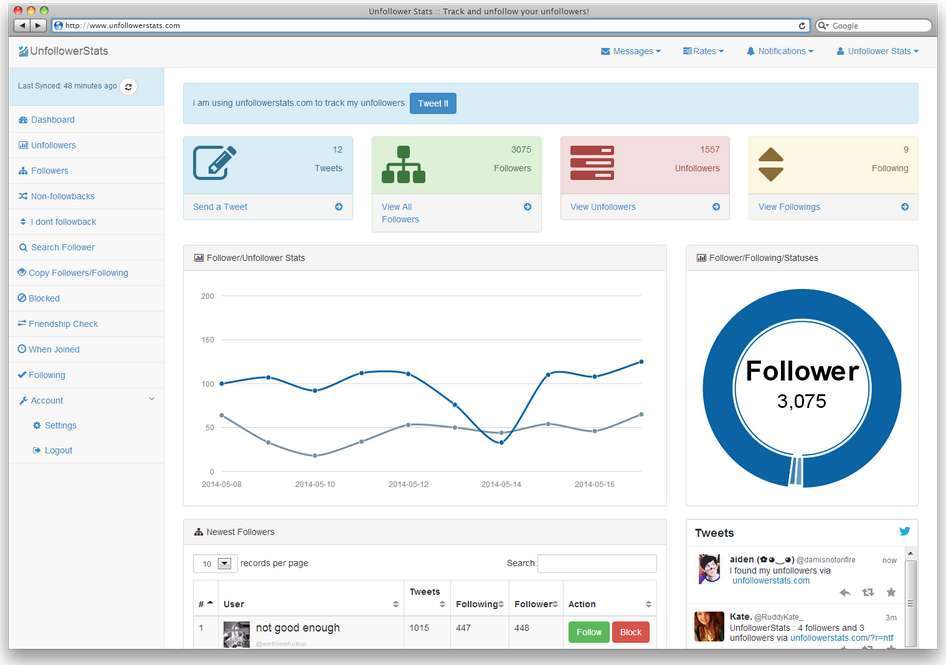 Unfollowers.com is an another tool to track your twitter followers who are not following you.This tool is not only for twitter, but also helps to track followers of Instagram.You can simply use this plugin to find the twitter or Instagram followers and you can unfollow easily.