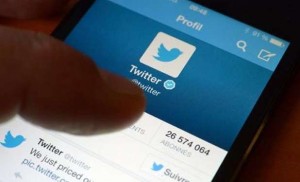 Twitter the second most uses Social network and especially for Bloggers and marketers.Everyone is now using Twitter to follow favourite celebrities and their role models.
If you're looking to increase the social engagement of your business, website or product you need to get popular on Twitter, but getting popular isn't easy.You need thousands of real followers.
Why would you need more followers?
If you're thinking that why you need more followers to get popular then read these two main reasons.
1.More followers = social authority
Do you know that number of followers shows your social authority?Do not understand what I'm saying?
We are human and humans are generally two types one who becomes leaders and other becomes followers, so if you want to become the leader of your twitter follower then you need real followers which show your popularity.
2.More followers = more sales.
More followers lead to more sales of the product.To earn money you need to influence the followers and if you can engage followers then you can also sell recommended products on social media and from your blog too.
Killer tips To get More Twitter Followers
We're sharing our experience of twitter and I'm sure you'll get more Twitter followers if you follow these tips.There are many ways to get more Twitter followers, but it is very hard to find the best and appropriate way because a wrong step can spoil your name and reputation.
1.Show Your Logo or Face
It's a very basic tip, but very effective.If your twitter profile doesn't have a face or brand logo peoples never trust you.They'll unfollow you and ignore your tweets and recommendations.
Face tell everything so, you must have to upload a profile pic of your's face or upload your company logo.
2.Tell the peoples about you
Another basic, but very effective tip is writing a good and interesting bio which can influence your twitter followers.
Tell them about your company, your location and other things related to you.A good bio shows your work and interests.
3.Select a Unique and easy Username
Easy and rememberable username helps not to forgot about your page.Twitter followers can't easily forget you.
4.Share valuable Content
You should have to share valuable content with others like if you found a unique trick which is very important for you and for your followers then share with your followers for free.If you know anything and your followers ask from you then don't hesitate to help them.
5.Follow back to your Followers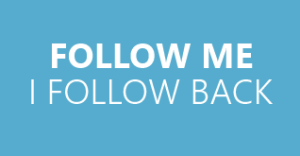 I always follow back to my followers because I want to show that I know you're following me and I'm also interested to follow you and get new updates.This is a very respectful process which leads the understanding between the follower and you.
6.Always Retweet
If you find any tweet helpful and interesting then retweet the others tweets with your followers.it's helps to get more engagement when other peoples follow you and your followers will get the latest and new information.
7.Request to peoples to follow back
Following back is good for both sides.You can request to peoples whom you follow to follow back to you.It's not embarrassing everyone doing this to get more twitter followers.
8.Purchase Followers
The last method to get thousand of Twitter followers is to purchase real twitter followers but is this right way?
Everyone have own theory on Should we purchase twitter followers or not?So, read this article on