Now a days Creating a blog is not hard but earn money from your blog can become a headache for you if you do not know very well.
Every one knows that Adsense is the current leader on internet in ads publishers network because of its customer and high paying ads.
Google pays you a handsome amount but being accept on adsense is not so easy because of its privacy policy you can read How to App0ly to Google Adsense and Actually Get Approved.
If you still got rejected from adsense and don't want to place adsense ads on your website or blog,Do not worry,Lots of other great adsense alternatives pays also great amount of money to publishers.
Google Adsense Alternatives
Chitika is an ad network which really increase your website revenue from 1 to 1000 fast.Chitika was founded in may 2003 by co-founders Venkat Kolluri and Alden DoRosario.Chitika pay on ad impression and also on clicks,you can earn more with its affiliates service,you just have to refer customers and earn commission.
Mobile Ads.
Search Targeted Text.
Yahoo! and other quality advertisers.
Smart RTB platform.
Bidvertiser allows bid on your ads spaces,high bid more you earn.Thousands of advertisers consistently bidding on bidvertiser.Bidding Allows you to earn a handsome amount.You can get pay after 30 days minimum 10$ through paypal or 100 $ through cheque.
Infolinks is the best In-text ads,you can earn with ads which are placed between your text content.Chitika was launched in 2011.Millions of publishers and advertisers using Info-links,that is why it is a trusted ads publisher like Google Adsense.
In tag ads.
In text ads.
In frame ads.
In search ads.

Yahoo! did a come-back in ads publishers market again with media.Net,It allows you to placed high quality ads on your website or blog.Yahoo! ad publisher pay a good amount like adsense.Yahoo! is using searched targeted ads which attract more visitors to click on them.
You can create ad unit from Media.Net platform.

Tribal Fusion's technology maximize revenue from clicks and impression on Ads.Tribal fusion is best for Indian Traffic and Asian web Traffic.But to being approved is too hard,it depend on your website alexa rank and monthly 100000+ impressions.
6.Kontera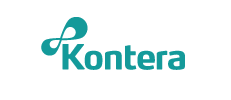 Kontera us is a mobile and pc website monetizing platform,kontera provides In-Content ads for publishers,which increase your daily revenue.

Affinity is a another High Quality ads publisher which display high quality advertisement related to visitors interest.
It was founded in 2006,and one of the leading contextual ads publisher.Affinity pay on CPC and Impressions.Affinity.com deliver estimated 50 Millions plus ads impressions.
8.Dynamic oxygen
Dynamic Oxygen is a high eCPM network,
High eCPM.
Good Quality ads.
Interstitials ads.
Layer Ads.
Peeler Ads.
Anchor Ads.
Affiliate programme to earn more.
Clicksor is a advertising company which offer webmasters to earn an additional income from their ads spaces.Clicksor was founded in 1999 by Yesup Ecommerce Solutions Inc..
50$ Minimum payout through check or paypal.
10+ different ads layout.
Earn more with Affiliation at 10% commission.
Net 15 days payout.
Daybeam give 85% to blog owners on selling ads spaces.Minimum payout 20$ via paypal account.