5 Security Tips for Mobile Protection
Every one knows that some time ago a celebrity faces the problem related to leaked personal photos from cloud server.We all know that the personal data are existing in our smart phones and we're very insecure about that data.
There are hundreds of ways to steal some data from smart phones even if you're using anti-virus of any popular company like Kaspersky,Norton and others.Teenagers are behaving like child when anyone asks to use their phone and starts making excuses but they don't know that someone is stealing their personal data.
Hackers steal the photos,videos and other data with the help of malicious script of an app which could be already installed on your phone.So don't give any single chance to hackers,secure your conversation with these apps
5 Security Tips for Mobile Protection
Security experts from the major Antivirus software company offers some tips which can really protect your personal data from being hacked.
1.Less use of Public WIFI networks
Nowadays,teenagers everyday visit to the cafe with their friends where free wifi networks available for access internet for free.Users of smartphones easily connect their phones with any wifi network to access free internet,but they don't know that they are targeted by hacker or by group of hackers.Hackers generally use wifi networks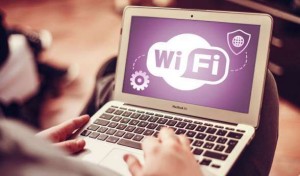 to attack on your phone because teenagers and less secure smart phones users don't care about hackers.When you're walking on the road and found a Wi-Fi network,then don't even think about to perform any sensitive financial transaction,it may be a footstep to being hacked from hackers.
While using these free Wi-Fi network,we suggest you to do not perform any financial transaction,do not share personal photos videos.
2.Enable auto-lock system
Enable auto locking system ensures you that your device is secure even when your phone is not in your hand.Some lazy peoples don't enable the auto-locking system just because unlocking their phone many times in few seconds is annoying for them.This type of laziness can be the reason to steal your personal information or data.
Every phone company provides an unlocking system in phones for security,so if you're thinking that unlocking your phone is very annoying,then make sure that you're doing right or you're giving a chance to evil peoples to steal your personal data.
3.Make sure that you're using First party apps
We all love to use many apps in our smart phone which can easily available on the internet.While downloading apps we never thought about the developers and their information.Every android user download apps on smart phone without confirming that the app which we are using is safe for use in our phone or not save.We have to give permission about that what information can access by app.

All the apps which are available on Google play store was scanned and verified by Google's developers and no one can post any malicious script in Play store,but when we start downloading apps from the other minor app market then the chances of being hacked will increases because of third party apps.
More than 30% malicious and spam attack was happened from third party apps,so make sure that you're using an app which doesn't have full permission to access your personal files and try not to use third party apps.
4.Get know about phishing and BE careful from Phishing
21st century is a digital world and we all are connected with internet and we communicate with each other with the help of networking.Whenever we open our email account,we see thousands of received emails from different email address,some of the emails are helpful and 70% emails we received are fake and contains spam & malicious link which redirected to a website.These types of link may steal your info without you even noticing,so don't click on that type of links and thinks before operating them.
Malicious link can be received through Email,Facebook,Messaging apps and SMS too.
5.Install any VPN apps and any Anti-virus for Smartphones
Now mobile becomes the favorite place to store personal data like photos,videos and other data.The main reason that everyone loves to store data in mobile because mobile is easy to use anywhere and we can carry our smart phone anywhere and companies provides large capacity to store data.
But after the become favorite place to store personal data,hackers are now targeting to smartphones.To secure your smartphone from being hack you should install any antivirus or firewall which secure your phone.
You can use Kaspersky Internet security, CM Firewall, 360 Security .