As we know that today's generation is shifting towards smartphones just because smartphones have become multi-purpose gadget.You can pay the bill with smartphones, chat, surf on the internet, find new places on map and others.
Mobiles phones are not just for phone calls and messages.Peoples can do many different things with mobile phones.SEO previously was restricted to the domain of computer-based searches, but with the predominance of mobile based computing, space for SEO campaigns has just expanded.
Tips for Search Engine optimization of Mobile Websites
1.Mobile Design/Responsive layout
The first thing which affects your visitors is your website layout.If your website has a good and user-friendly layout this makes more conversion on your website.It is neccessary to have a mobile responsive layout for mobile users, it give a good experience to the visitors from mobile and other devices.If you're not friendly with coding then you can find mobile responsive layout on the internet.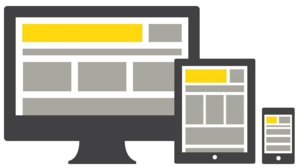 Some website owners do not want to change their basic layout then you can find a website layout designer who can do it for you.Another method of doing this is redirecting mobile visitors to the other subdomain for examples –
www.facebook.com -> -> Mobile.facebook.com
2.Shorter Keywords
Do you remember how much time ago your search for "Facebook.com login page" or any other search query which long as more than 3 or 4 words?People who search on the internet from mobile devices rarely search by entering long keywords, mostly people search by short keyword only one or two keywords.
It is important to place short keywords on your mobile website because short keyword really helps your website to get appear in Google search results.
You should write keyword short as possible and include main and targeted keyword in the beginning of keyword and description of your website meta tags.
3.Page speed
Page speed really matters if your website is getting visitors from mobiles website.Because of hardware and connectivity issues, page speed is even more important for mobile users than desktop users. Beyond optimizing images, you'll want to minify code, leverage browser caching, and reduce redirects. More information on page speed can be found on our SEO Best Practices for Page Speed page.
4.Avoid Lengthy Pages
The attention span of people during mobile searches is highly short lived. People simply don't have the time and patience to go through the entire length. Therefore, there is no point of including long texts and lengthy pages in your site. A shorter or a mobile version of your site is really a fantastic idea here.
5.Backlinking on Mobile websites
Placing your site among the niches of mobile based websites affirms a huge amount of traffic towards your site. Registering your domain with a popular mobile portal or a mobile search engine enhances your chances of attracting a lot of mobile attention.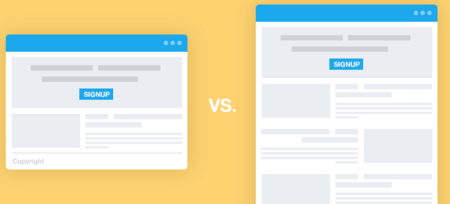 Many times, it happens that mobile users do not use search engines to conduct their searches. They go to a blog or a portal that might be in their knowledge. If your site is registered on that portal, people will automatically land on it.