Android's new version lollipop V5.0 and 5.1 already launched by Google.Same as Android Kitkat,lollipop is also now available for update for old phone which are running on Jelly bean and Kitkat.Google already released an update for its nexus devices.
Android users are waiting for lollipop update for their phone,so we're listed all phones which will get lollipop update or have a chance to get lollipop update.First,you should know something about the Lollipop version of Android.Android lollipop is no doubt that,this is a great update with a new user interface,amazing graphics,design and performance.
Lollipop is designed to less use of battery.Yes,this OS will help to increase battery backup.With battery saver feature you can access your phone for long time.Android enhance the notification feature in lollipop.In lollipop you'll get easily notifications on your lock screen.
Micromax already announces the lollipop update for its most selling smart phone Unite 2 (A 106)
List Of Smartphones Getting Android Lollipop Update
NEXUS

Nexus 4
Nexus 5
nexus 6
Nexus 7
Nexus 9
Nexus 10
HTC Smartphones

HTC One
HTC One m7
HTC One M8
HTC One GPE
HTC One M8 GPE
HTC Desire Eye
HTC One M8 Eye
HTC One Mini
HTC One Mini 2
HTC One E8
HTC One Max
HTC Butterfly S
HTC Butterfly 2
HTC Desire 816
HTC Desire 610
Samsung Smartphones

Samsung Galaxy S5
Samsung Galaxy S5 Mini
Samsung Galaxy S5 Active
Samsung Galaxy S5 Sport
Samsung Galaxy S4
Samsung Galaxy S4 Active
Samsung Galaxy S4 Mini
Samsung Galaxy S4 GPE
Samsung Galaxy Grand Prime
Samsung Galaxy Alpha
Samsung Galaxy TabPro 8.4
Samsung Galaxy TabPro 10.1
Samsung Galaxy TabPro 12.2
Samsung Galaxy Tab S 8.4
Samsung Galaxy Tab S 10.5
Samsung Galaxy A5
Samsung Galaxy A3
Samsung Galaxy Note 4
Samsung Galaxy Note Edge
Samsung Galaxy Note 3
Samsung Galaxy Note 3 Neo
Samsung Galaxy S3
Samsung Galaxy Note 2
LG Smartphones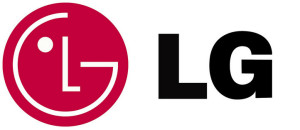 LG G2
LG G2 Mini
LG G Flex
LG G3
LG G3 Beat
LG G3 Stylus
LG G Pad 8.3
LG G Pad 8.3 GPE
LG G Pro 2
SONY Smartphones
Sony Xperia Z2
Sony Xperia Z Ultra
Sony Xperia Z Ultra GPE
Sony Xperia Z1 Compact
Sony Xperia Z2 tablet
Sony Xperia Z3
Xperia Z
Sony Xperia Z1
Xperia ZL
Xperia ZR
Xperia Tablet Z
Xperia Z1S
Xperia Z3v
Xperia Z3 Compact
Xperia Z3 Tablet Compact
MOTOROLA Smartphones
Moto E
Moto G
Moto X
Moto G 4G
Moto G 2nd Gen
Moto X 2nd Gen
Motorola Droid Ultra
Motorola Droid Maxx
Motorola Droid Mini
Lenovo Smartphones

Lenovo A5000
Lenovo A6000
Lenovo P70
Lenovo S90
Lenovo Vibe X2
Lenovo Vibe Z2
Lenovo Vibe Z2 Pro
ASUS Smartphones

Asus Zenfone 4
Asus Zenfone 4 A450CG
Asus Zenfone 5
Asus Zenfone 5 LTE
Asus Zenfone 6
Asus PadFone S
Asus PadFone Infinity 2
Xiaomi Smartphones
Xolo Smartphones
Micromax Smartphones
Unite 2
Android One
Canvas Series(Few models not getting)
YU Yureka
Micromax Canvas Xpress A99