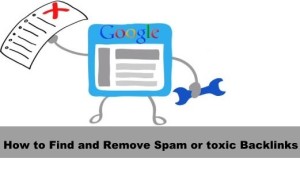 The Google Disavow Link was one of the most long-awaited SEO tools because of toxic backlinks.Backlinks are generated by every blogger and webmasters to get indexed fast by Google Search Bot but do you know most of the backlink resources is enlisted as spam by Google.
Toxic backlinks are the main reason for negative SEO or we can say black hat techniques of SEO.In April 2012, Google launched Google Penguin update which penalize sites containing toxic backlinks.
Before introducing Google Penguin, buying and selling is the primary source of backlinks which making Google is an average Search Engine and users started to use different search engines.
What Is Google Disavow Links Tool?
The tool which disable search bot to index an outbound link of a website.Let me explain, suppose you have a web site containing inappropriate backlinks and Google indexing your link which shows your site may be harmful because of untrusted your site backlinks.So you can tell Google Search bot do not indexing a specific link.
You cannot remove your backlinks from other web pages, but you can disable search bot to indexing a URL which is pointing to your domain.It neutralizes the effect of toxic backlink on your domain.
How to Find and Remove Spam or toxic Backlinks
As I consider that Google's Disavow links tool is usefull for sites containing toxic backlinks, so first you have to find the toxic backlinks by using backlinks checker tools.
It's not easy to find the list of toxic backlinks which are affecting your site.Google Search Console(Webmasters Tools) shows the backlinks list which is harmful for your site.You can use also third party backlinks checker tools to find toxic backlinks.
Recommended Tools
http://www.drlinkcheck.com/
Now arrange the backlinks which you want to disavow and create a .txt file of the list of backlinks, one URL in one line.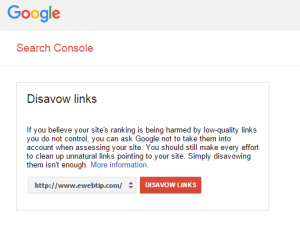 Now open Google Disavow Link tool and select your website.Now click on the button so you can redirect to another page, you'll see an option to upload a .txt file.Upload your backlink list in. txt format and you done.