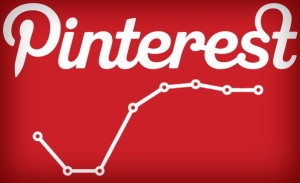 Do you know Pinterest can be also a good source of web traffic which you can get on your blog with the little effort?
Today we're sharing the best ways to drive traffic to your blog from Pinterest.
There is a myth behind the Pinterest that Pinterest is only a place for women to share their latest recipe or DIY project.
Some of the biggest brands – Wal-Mart, Apple and others are staking Pinterest ground for their marketing efforts, it seems there's enough room for the bloggers, start-ups, and entrepreneurs to give pins, repins and group boards a try.
Numbers of Pinterest influencers
If you want to increase the female audience, communicate with designer and creative developers then Pinterest is a good place for you.
Here are the some facts about Pinterest which stunned you.
79% are female.
58% use Pinterest on a tablet.
88% purchase a product they pinned.
49% purchased 5 or more products they pinned.
Infographic (Source – hello society )
Still doubt on us?Read the 5 best Ways to Drive Traffic to Your Blog from Pinterest.
1. Sign up for a business account
The first step is to switch your existing Pinterest account to business account.Don't worry business account doesn't mean you have to pay for it, you can sign up for the business account on Pinterest for free.Normal account of Pinterest doesn't take care of your marketing effort.
After you create a business account on Pinterest you can access the Pinterest Analytics, important information about your pin's behaviour and other things, but before this, you have to verify your website first.
Additional features
2.Right time to Pin your posts
You can see hundreds of pins updates every minutes and hour, it all about the numbers when you'll get the more engagement on social media.Social media expert always recommend pinning at the time when social networks get more active users.
In Pinterest, the best time to start pinning is on Saturday morning, this is the time when mostly people open their Pinterest account because of the fresh morning without having the burden of office work.If you're related to fashion and retail then the best time is Friday after 3 pm.
Other normal days and normal working hours are useless if you want to promote your product on Pinterest because mostly people do not log in to Pinterest during normal working hours.
TIP.
Use Pinterest Analytical to get the best time to Pinning.
Share 80% of others' material and only 20% of your own material.
Fact about Pinterest active users
The Study by PewReserachCenter says that up to 17% of users visit the site daily, close to 9% of users visit Pinterest several times a day and Almost 52% of people visit the site less than once a week.
3.Create Appropriate Images for Pinterest
Do you know 90% users click on the Pins which have great images with the best size, type and other elements?You can't use any ordinary photo on Pinterest which is featured image on your blog post.The image must be the pin-worthy image which attracts more audience to click on the pin to read the full post.
We've shared some tips which can help you to create appropriate photos for Pinterest.
A.Right Size Image
Do you know that Pinterest favors vertical images?Not?, I'm going to tell you that why.It is because almost 80% users of Pinterest use it in mobile devices and tablets and these both devices are tall than wide.
People get good experience in mobile devices that is why Pinterest start to favour vertical images instead of wide images which we use in article and tutorials.Wide images are not restricted to upload, but people can't see the full images that are why everyone should use tall images to upload on Pinterest.
Tip.
Perfect ratios of images should be 2:3 or 4:5, an image should be 650 px wide and minimum height should be 975.
Tools to create Images for Pinterest
B.Include text in your image
The textual image can really help to get more traffic on your blog because it attracts people who do not read a title, instead of that they see the images only.A textual photo can help to understand that what really is about that pin.
Adding text on images is not tough, you just need some simple image editor, like photoshop, Picasa and you also can add text to images from the Paint software of Windows OS.
Tips
Keep Text Short and Simple and Effective
4.Write a Good Description
Whenever you pin new post on Pinterest, you add some description below in the box which telling the reader what your pin is about.If you're a blogger and posting your blog post then the Article title is enough for your, but if you want to get more from the pin, then follow the tips which are written.
Helpful – make it easy for pinners to find your pin with a spot-on description. According to Pinterest, helpful pins receive 30% more engagement.
Detailed – in a sentence or two explain what your pin is about. Give enough information to entice a pinner to click through to your blog.
Interesting – draw on the emotions of the pinner by using sensory-related words and positive sentiments.
Actionable – include a call-to-action in your description. Using phrases like, "check out…" or "click to find out more" can generate an 80% increase in engagement.