Approved on Google adsense may become a headache for website or blog owner.Approved on adsense publisher is not so tough and not so easy because of its Privacy policies and terms & condition,Google is very strict about their policies and never approve websites which are containing any illegal,copyrighted and other type of content which is not permitted by the owner like distribution of music,Distribution of software,distribution of Copyrighted images and photos,these types of content violate Google adsense policies.
So the Question is How To get actually approved on Google adsense?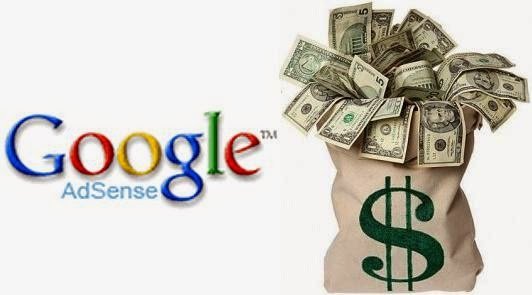 Get Approved Approved on Google adsense
Google allow adsense ads on blog which have appropriate content with great design of website and easy navigation.Great design is not enough to get approved but you should also understand what Google wants from your website,if you do not know about that read carefully all tips.
Doesn't Everyone Get Approved?
It is shocking but Google adsense does not approve every website,most of people got rejected from adsense because of adsense privacy policy and terms and conditions.My own website got rejected many times.
Steps to Getting Approved
Create a good looking website:Before apply for adsense you should create a good looking with clean and elegant website.If you are using CMS(content management system like wordpress,Jhomla,Blogger or  drupal ) you should select an elegant themes for your blog which is helps to improve your website design and its performance.
Featured Posts
Unique content:Google doesn't allow copy of any content,if you are copying articles from others website like EzineArticles.com and Articlecity.com or from other top bloggers,this results reject your application.Create a good,useful and unique content on your niche which contain minimum 500 words.15 post is enough before applying on adsense.
Sitemap:In google policies this is consider,a website should have a sitemap,so create a sitemap for your website and submit it to Google webmasters tools in XMLformat.
About us page:Your website should have an about-us page in which you have to provide information about you and your website,like when your website is created who is owner/admin/ or Founder of this website.For example:See about me page.
Conatact us:Contact us page is very important page which must have because google only approved those website which gives contact information,it helps to direct connecting to website owner or to connect with customer cares.
Privacy policies:Privacy policy is a page which is consider about how you can use your visitors information like Ip addresses etc.
Conclusion
These are exact steps that i had used to approved my self,but trust me getting approved on adsense is not easy,if Google loves you website that Google definitely accept your website on adsense.If you follow these steps you have more chances to getting approved on adsense.