Our today article is about backlinks and how to check backlinks,in previous post
Free High Page rank Backlinks for website SEO
  we share about how to get free High PR backlinks.Backlinks are the most important factor of SEO without backlinks Google Bot crawl your website slowly this result low traffic from Google search engine.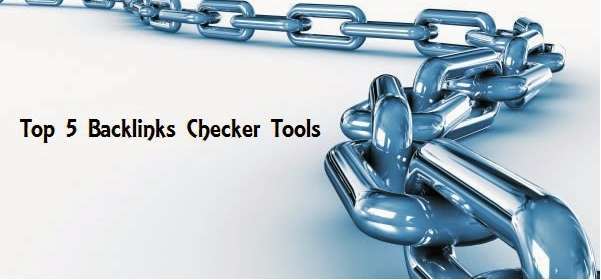 Google's Matt Cutts said about importance of backlinks that backlinks still great way to drive huge traffic to your website or blog,it helps to optimize website visibility in search results.Online hundreds of good backlink checker tools are available to check Do-follow and No-Follow backlinks which helps to get know about good backlinks which helps to optimize website or blogs and some of the worst backlinks which effect your site ranking and SEO.
Read our suggested tools to check backlinks-:
1.Backlink Watch :



Backlink watch tool is one of the 10 powerful backlink checker tool which provides accurate information about a website backlinks,Do-follow and also No-follow links.This tools will also show all the anchor text, page rank and all inbound links pointing to your site.

Open site explorer is another awesome SEO tool to find backlinks,it is owned by MOZ.MOZ is one of the leading tool provider for marketing,Optimisation etc.It is founded in 2004,with this tool you can check your backlinks,anchor  links and no-follow links also.On open site explorer you can compare your webpage with others.

Analyze backlinks tools is the fastest,greatest and also a famous tools,many of peoples using this tool to find good also bad links.This tool analysis fast and it is also secure tool.With this tool you can search more do-follow backlink where you can submit your website link.
4.ahrefs :

The site provides one of the largest index of live backlinks on websites.Ahref runs and update after checking 15 minutes and shows accurate information
about your websites or blogs backlinks.Many of great bloggers love this tool to find and analyse their website backlinks.
5.Majestic SEO :



Majestic Seo tools is not only backlinks checker but it has all seo features like keyword research tools,webmaster tools,majestic seo is one of the trusted and most using website tool it has largest fan following in the world.Mejestic tool have both option you can use free services but for more and great features you must have to pay.