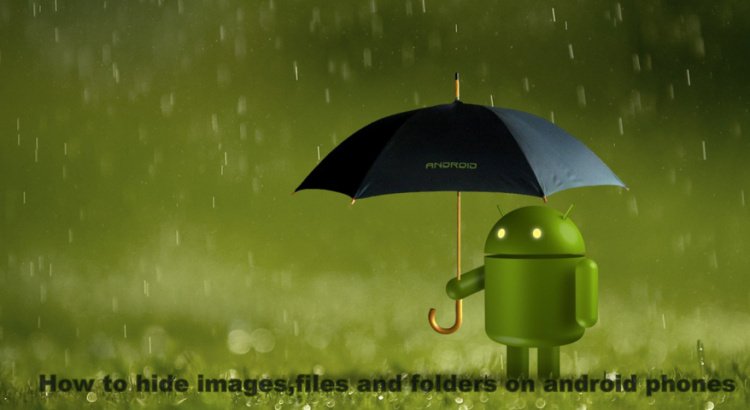 Nowadays,everyone seems to be concerned about their security and privacy so everyone wants to hide their private files to secure those files from others.Android is very famous OS and millions of people using Android Smartphone and they are also concerned about their privacy,so in this post we're sharing some tricks which you can use to hide your images,files, and folders.
Since I'm using my android phone,every image which I received from my friends starts showing in gallery.I do not want to show every image in my gallery that is why I searched on Google many times,after some times I found a trick which help me to hide my images from the file manager and also from the gallery.
How to hide images from gallery and file manager
This is very simple trick to hide images from your android phone's file manager and from gallery.
1.Open your android phone's file manager.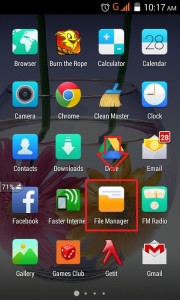 2.Click on the external or internal memory.
3.You can see that I want to hide all images of the Facebook folder so I changed the name of the folder from "Facebook" to ".Facebook"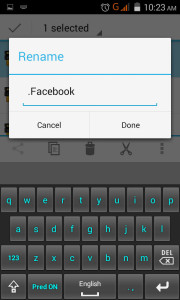 4.After changing the name of the folder "FACEBOOK" to ".Facebook",all images and Facebook folder is not shown in the gallery.
With these tricks you can hide all your images from gallery,this trick always works and you don't need any software,but if you're looking for more security,then you can try any encrypted android app.
You can use File Hide Expert to hide your images and file,With File Hide Expert you can encrypted your images by password.
How to hide files on android phones
You can use this trick which I use to hide images from the gallery,after the name changed from MEDIA to .MEDIA your all files become hidden but only when if you are enable the "hide hidden files" option unless .MEDIA folder can be seen by anyone.You can use  File Hide Expert app to hide your songs,videos and other documents.
Conclusion:
This trick helps to hide and secure your private content from others,you can use this trick on any android phone but I clear that,you must enable the option Hide hidden files unless anyone can see your photos,videos etc..If you have more methods,tricks than mail us [email protected].