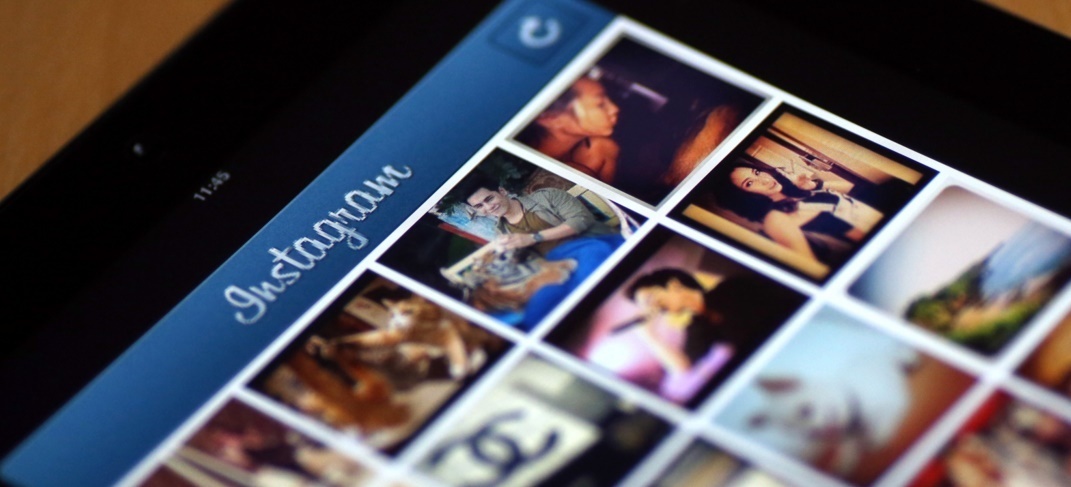 The study says that more likes and comments on social networks make you happier.Social media plays an important role in your life today and if you're are a professional like blogger, website owners, marketing experts and other business owners then social media can help to grow your online business and help to create a good marketing strategy.
Instagram become integral part of social media and people's life.Any kind of post, photos and videos you can upload and share on instagram without thinking how stupid is that.Instagram is now the trending and peoples are now attracted towards instagram instead of Facebook and Twitter.
If you're going to make marketing strategy then you can't afford to ignore Instagram.You can find more online people then facebook and twitter on Instagram and all thanks to its designer.Today we're going to tell you that how you can become an Instagram master so people follow you, your articles.
So let's start the journey to becoming awesome on the Instagram network.
1.Publicise your account.
I know you're thinking that I'm crazy, but that's true mostly account are private and only their friends can see their new shared photos, status and other things.Private accounts barely gain followers because for the mostly users they are not present on the instagram and they can't find you.
Private account option is good for those peoples who only wants to interact with their friends and close one, but if you're a marketing expert then you should switch to public your instagram account.
To make an account public
Click on the Profile button in the bottom right corner of the Instagram App.
Click "Edit My Profile."
Uncheck "Posts are Private." If you see the green button, then your post is private. Click this to set your account to public.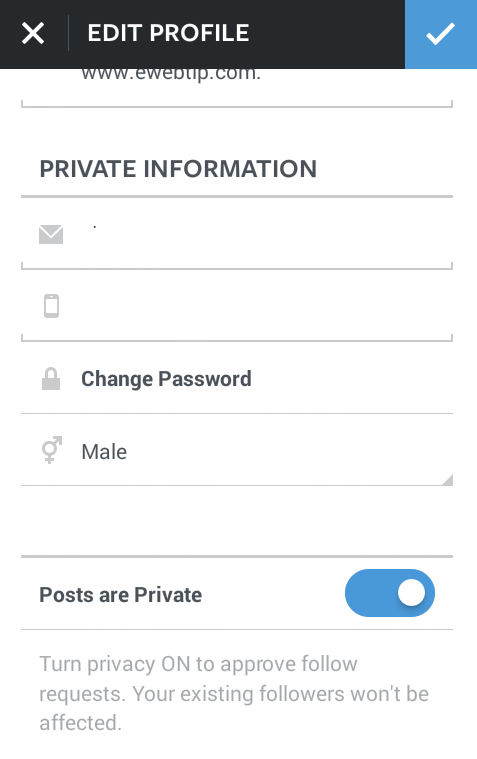 2.Use the most popular hashtags.
Hashtags are one of an easy way to show any post and update is related with the topic.Whenever you add hashtag '#example' it starts showing your post under that topic which helps to spread your status and messages. If you use the popular ones, other hashtag fans will end up seeing your photo linked to that hashtag and check out what you posted, especially if your photo is good.
3.Use Geotags
GeoTags or adding location while uploading photos is known as Geotags.When Other peoples from your location will browse photos nearby them can found your photos as the result your photo is more likely to seen by more peoples.
On Instagram, every defined location has its own page. All photos taken at that location are accessible from that page, so anyone taking a photo of that same location will see yours on the location page as well as their own.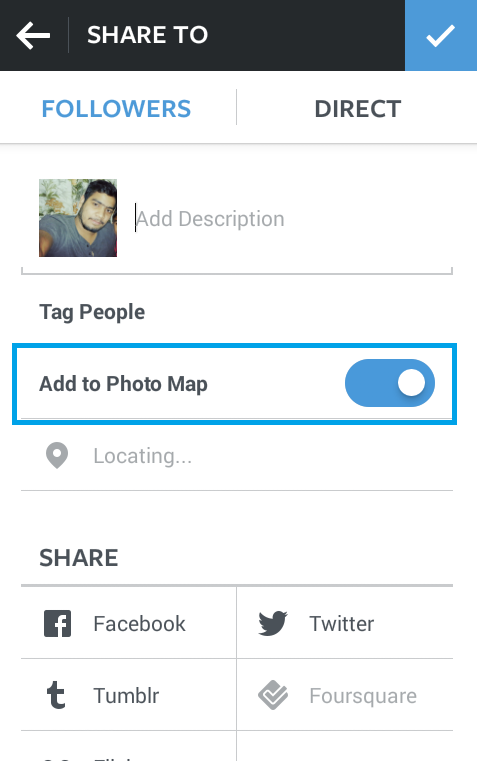 4.Do not Spam followers News feed
Most users think that uploading lots of photos and updates lead to more likes and followers. but that's not true.Followers love to read status, see the photos and more, but if you fill their news feed by your photos then old followers will unfollow you.
Next photo uploads after some time from your previous photo.You'll get more like from this strategy and more followers too.
5.Share your photos at correct time
An Instagram photo has a lifespan of three to four hours before it disappears into the Instagram community. If you post while the largest number of people are on, you are more likely to get random viewers and potential followers than you would at other times of the day.
– The two most popular times of the day are in the morning and after work lets out.
– The most popular time of the week is Wednesday between 5 PM and 6 PM.
– 2:00pm-3:00 pm, central time, is another active rush period on Instagram.