Today's we're going to tell you  5 ways to Earn Money with Your Twitter Account, twitter is a major social network for social media lovers, blogger, market researchers and other types of professional peoples.It has been using to get web traffic on blogs and on websites.Many needed peoples visit twitter to get more information, links and other informative posts which are posted by major accounts like Neil Patel, Search Engine land etc.
Twitter is no more consider only a social network, it now becomes a platform to promote any product and service and that is why companies are looking for popular twitter account where they can promote their products and services and in return account admin will get paid.
Earn Money with Your Twitter Account
There are few websites available on the internet which pay you to promote their product or service, you just have to tweet about their product and service.
Sponsored tweets are one of the top publishers which allow you to add your twitter account with sponsored tweets and get paid on every tweet you will post related to any advertisement available on this website.
With Sponsored tweets, you can set your per tweet price and also can choose the advertisement from thousands of advertisers which a list updated regularly.To be accepted on Sponsored tweets you must have at least 50 followers, with 100 tweets and an account that is at least 60 days old to sign up for this service.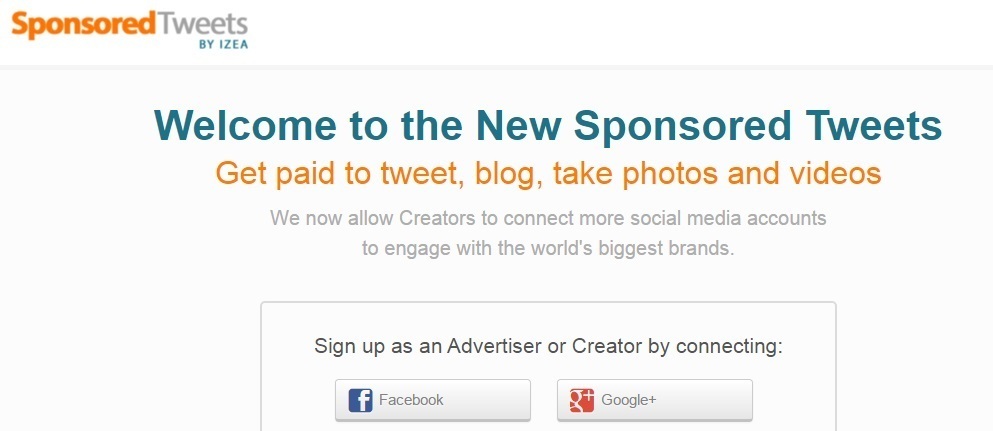 Mylikes is an ad platform which can be used with on Twitter, Tumblr, YouTube, and your blog.It has thousands of advertiser, you can choose from the list of thousands of advertisements and can earn up to  $0.42 per click.
Ad dynamo allows you to promote products and service on twitter with the promotion of product and sponsored tweets.After you log into the ad dynamo, you'll start receiving emails which notify you time to time for any new ad campaign you just have to accept or decline.You can also set the price for promotion any product.
Paid Per Tweet is a leading social advertiser company which promote content on verified celebrities account.You can also signup on Paid per tweet.
Get paid to create buzz for companies! You can set your price to Tweet website links, press releases, products promos, services, and companies and help companies gain exposure. PaidPerTweet allows you to monetize your social network accounts.
Rev Two is a  Twitter-based advertising service and is a pay-per-click platform. The more followers you have and the higher reputation you have, the greater access you will have to higher-paying campaigns. The payout is made via Paypal when you have reached $20 in earnings.