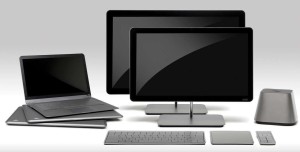 Did you ever confuse while buying a computer on that which is good to buy a laptop or a desktop?If, yes then I tell you that you're not the only one.Most of the peoples got confuse to decide which one should they buy.
A new generation means youngsters want to purchase the laptop because of its mobility, you can easily carry your Laptop in a bag and can go anywhere and that's why Laptop is popular.
10 Reasons To Prove Desktop is Better than Laptop
I agree laptops have great features, but I can prove that desktop is still better than a laptop.Here are the reasons which make desktop more useful than a laptop.
1.Price
Price always matter whenever you go to the market to purchase laptop or desktop you never want to cross the limit of your budget.Generally, laptops are more expensive than desktops.If you want to purchase a quality laptop with good features you have to pay $450 -$ 550, but you can easily get a desktop in less than $300 – $350.
In these prices, you'll get an average laptop, but an advanced desktop easily.
2.Display
Did you ever compromise with size and quality of display while purchasing laptops?Most of the peoples also did.Laptops don't always contains everything goof like displays.
It's very hard to find the laptop which is in your budget and also have good display quality because companies mostly use high definition displays in the expensive models.
Desktop users never face problems related to display quality and sizes.You can choose the display quality and sizes according to your need.
3.Processor and Ram
A computer speed and processing depend upon Ram and it's processor if your computer doesn't build with good processor and Ram then your computer cannot perform well.
Laptops come with good Ram and processor, but It's very hard to upgrade laptops Processor on the other hand it's very easy to upgrade your desktop with new technology.
4.HardDisk
HardDisk is a part of the computer which use to store data.The laptop doesn't have the option to upgrade internal hard disk, but you can purchase an external hard disk instead of the internal hard disk and can attach with your laptop.
Desktop have the option to upgrade hard disk, you can install multi-hard disk in your desktop.You can also attach an external hard disk.
5.Mouse and Keyboard
Laptop has inbuilt panel mouse and keyboard and it's common that inbuilt mouse and keyboard stop working after few times if you continuously use your laptop.It is very expensive and time-consuming process to repair your laptop and change the keyboard, mouse.
On the other hand mouse and keyboard are an external part of the desktop, so you can purchase in few bucks and install on your desktop.
6.Graphic Card
Graphic card generally comes with every desktop and laptop, but the laptop doesn't have the option to upgrade graphic card.You can easily install the graphic card on Desktop computers.
7.Repairing
If we talk about the repairing, repairing of a laptop is very time consuming.You have to leave your laptop in the authorized service center.Repairing of laptops isn't only time-consuming, but also very expensive.
You're not bound to leave your desktop in the authorized service center, you can call the engineer to visit home and repair your computer.
8.Assemble and Life
Users of the desktop can assemble their computers with chosen parts like the processor, display, Ram, harddisk, Graphic card etc, but it's not possible to assemble your laptop according to their choices.Desktop work well for many years, but the laptop doesn't have too much life.
9.Safe and Secure
It is quite easy to steal laptops, theif can easily hide your laptop in bags, clothes etc, but desktop is bulky and it's not easy to install desktops.I know this is insane I enlisted this point, but this is fact and you can't run off this.
10.Strong Enough
Laptops are not too strong, they can damage by simple shock, but desktops are rought and tough.All the parts are separated, so it's not easy to damage a desktops.