How to Design banner Ads for Free with Canva
Banner advertisements are most prolific forms of marketing used in today's online world.Almost every company using banner advertisements to promote their product and service because they are the affordable, measurable and easy way to increase brand awareness.
Banner advertisements drive traffic to a website or helps to sell the product online as well as offline.It is a good method of introducing new products in the market and before doing it, it is necessary to design great banner ads so visitors will attract towards.
Tips to Design banner Ads
Banner ads are the most used method of marketing so it is necessary to build them appropriately and perfectly so they can attract customer and help in increasing the sales.
1.Standard Size
Banner ads you are going to create should have the standard size.Standard size means the size of the banner which is globally used by many major ads publishers like Adsense.
336×280 Large Rectangle
300×250 Medium Rectangle
728×90 Leaderboard
160×600 Wide Skyscraper
2.Choose appropriate colors
Always keep in mind that advertisements banner you create have an appropriate text and background color because all colors have different associations.
Green and blue are positive, but red and oranges are negative.Black and gray show royalty and maturity so it is essential to choose right colors.
3.Keep the design simple
Advertisements banner should be designed simple which can be easy to understand and read because visitors see the ads only for seconds so it is essential to adopt a simple and minimal design instead of messy design.
Single Minimal Image of Product.
Keep Text Short and Simple.
Text must be in Bold character.
4.Use the correct file formats
Use the correct format files as your advertisement banner such as .JPG, ,PNG, ,GIF and others, we suggest you not to use Flash content because not all devices support flash images and content.For the animated banner,GIF format will be good for your banner ads.
Steps to Design banner Ads
In this tutorial, we're creating a .PNG format advertisement banner by using an online tool Canva.It is a free tool where you can create differents types of banners ads like Facebook ads, standard size ads, and others.
You just need to login or signup to the Facebook or Google account and you were done.
Step 1.The first step is to open the canva tool and login to the canva before using it.
Step 2.Once you have open the canva tool, click on the 'Create a design' and select what type of image you're going to create like banner ads.It has different advertisements banners options and templates, you can choose anyone from them.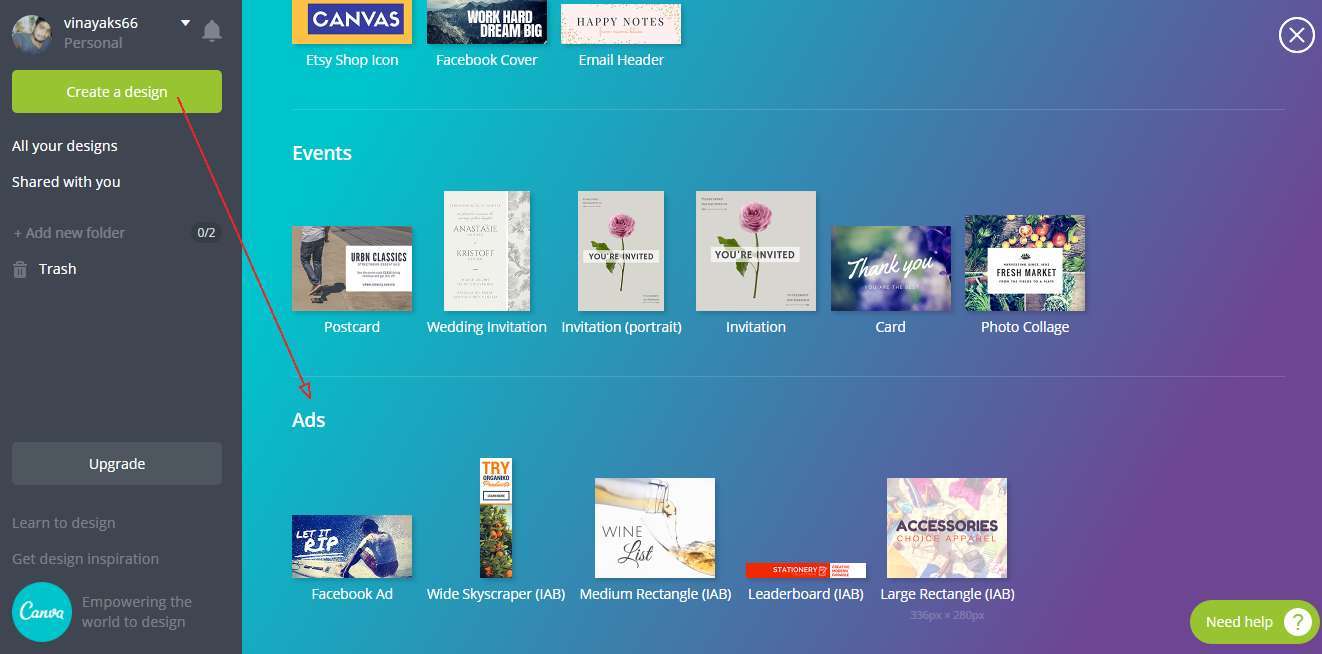 We have selected the medium rectangle size which is 300 x 250.This is one of the standards and most profitable ads size.
Step 3.Select the layout
The third step is to select the layout of your ads banner.Canva has hundreds of templates of banner ads you can choose anyone of them.We have chosen the free template from the list of the templates.You can also purchase a premium template in $1 or $2.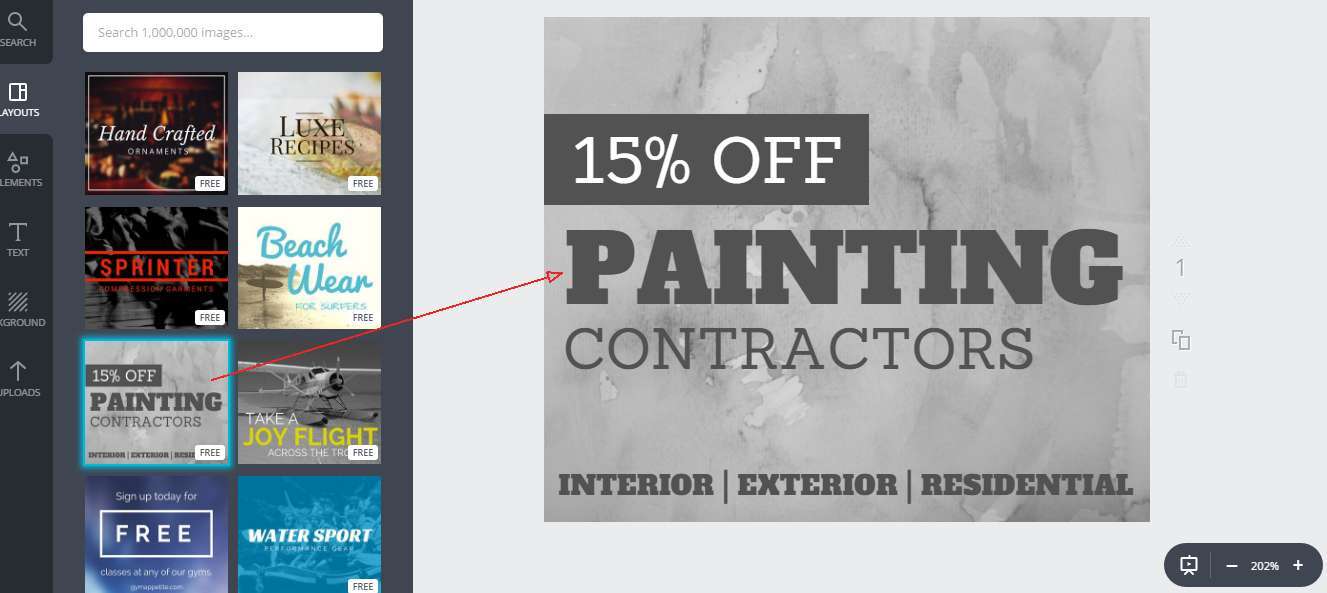 Step 4.Edit your Details
Once you have selected the template, you can edit your product details, like discount price, what you sell and others.We're creating an advertisement banner of 'WordPress themes'.With its editing tool, you can change the text color, the background color of the text area.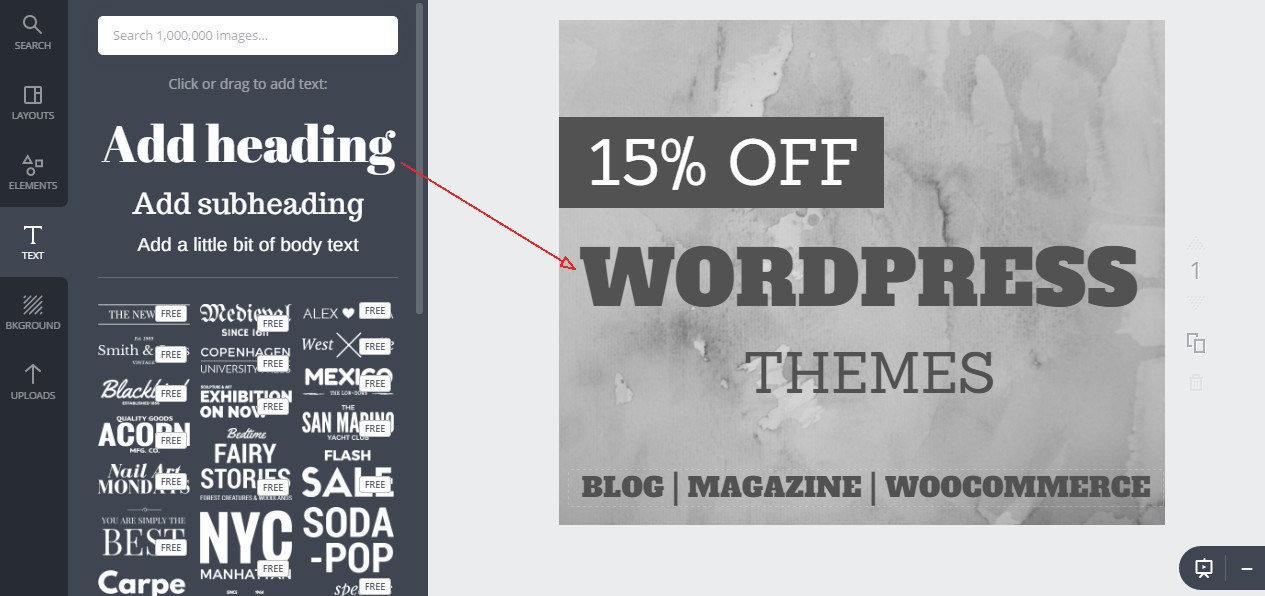 Step 5.Add Additional Elements
It is an optional step, you can add additional elements such as shapes, icons, lines, charts, frames and free photos.These additional elements help you to make your ad banner more attractive.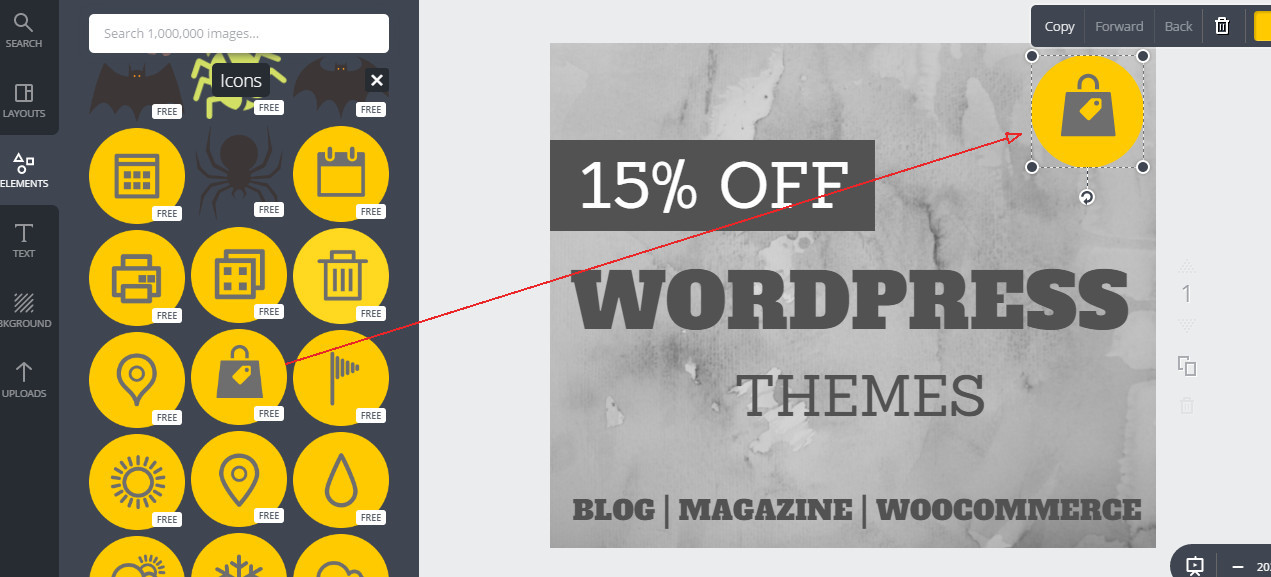 Once you added all the icons and other details, you can download it directly from the download button.You can also make public your design so other users can use your design.
After following all these steps of design banner ads, you can see its final form.Before downloading, you can choose the format in which you want to download your ad banner.
This is the final form of banner designed by us, you can also create new banner ads on canva for free.