Emails, newsletters, and subscriptions emails are an old technique yet one of the best methods of promoting a business or a product to the emails subscribers and to the new potential customers, but managing emails are no longer limited to the old methods.
Nowadays webmasters, business owners, and digital marketing experts using some modern methods and tools to manage their emails. In this article, we're going to write about the best email management tools that can increase productivity and helps to overcome the dependence on the old outdated method of managing emails.
SaneBox manages the emails of the clients using AI technology to understand and filter the important emails and emails that can be read later. SaneBox already working with some giant business organizations in managing their emails. SaneBox is designed in a way that it helps you to identify the emails according to your needs and prioritize them on the basis of urgency.
It allows you to create custom folders where you can move the emails according to the folder name, for example, you can create a folder with the name of @SaneJobApplication when you can move all the emails received from the job applicants. This tool is available as cheap as 23¢/day or $7 per month.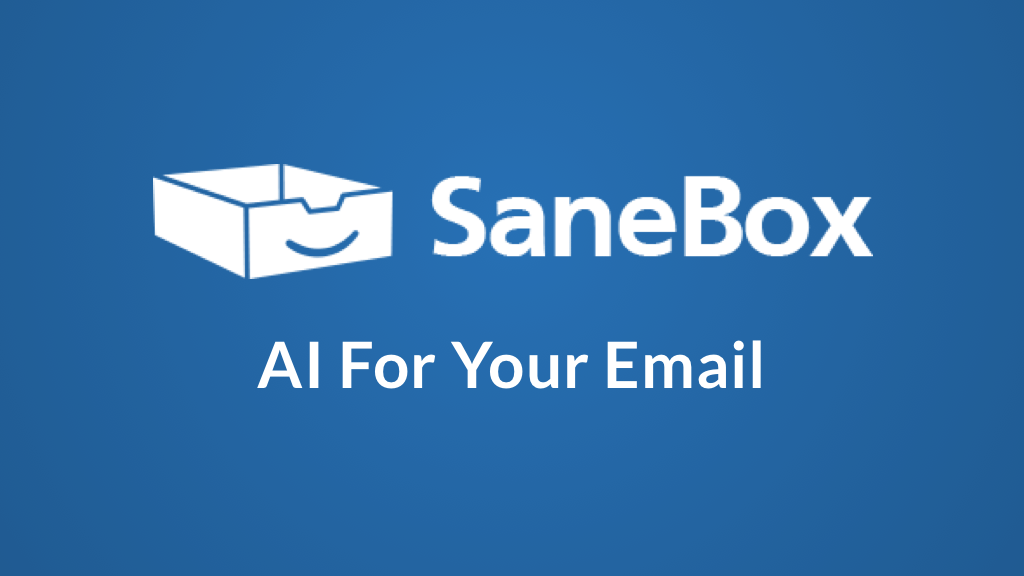 Sortd works just like its name, it sort all the emails which you receive on your Gmail account on the basis of custom categories. Sortd is another Email Management tool that can help you to manage all the emails on your Gmail account.
It is an efficient tool that converts Gmail into a place from where users can manage all the tasks and emails from a different domain for example into sales, service, delivery, and much more. Sortd also provides the details of the person who is responding to the customer.
Its email tracking feature helps to identify the who have read your emails just like WhatsApp, Telegram, and other messengers.
Clean email offers a variety of powerful tools and features to help you quickly clean out an overloaded mailbox, then easily keep it clean going forward by automating email cleaning tasks as you go. It's designed as a bulk email cleaner and works with groups of emails.
The clean email tool is not only deleted unwanted emails but also provides you a smart view that has applied filters and only shows you required emails by filtering the requirements.
Just like other sorting email tools, this tool also allows sorting. Clean email is one of the tools that secure your email account with its privacy guard. Privacy guard by clean email checks your emails against known data breaches and security incidents on the regular basis.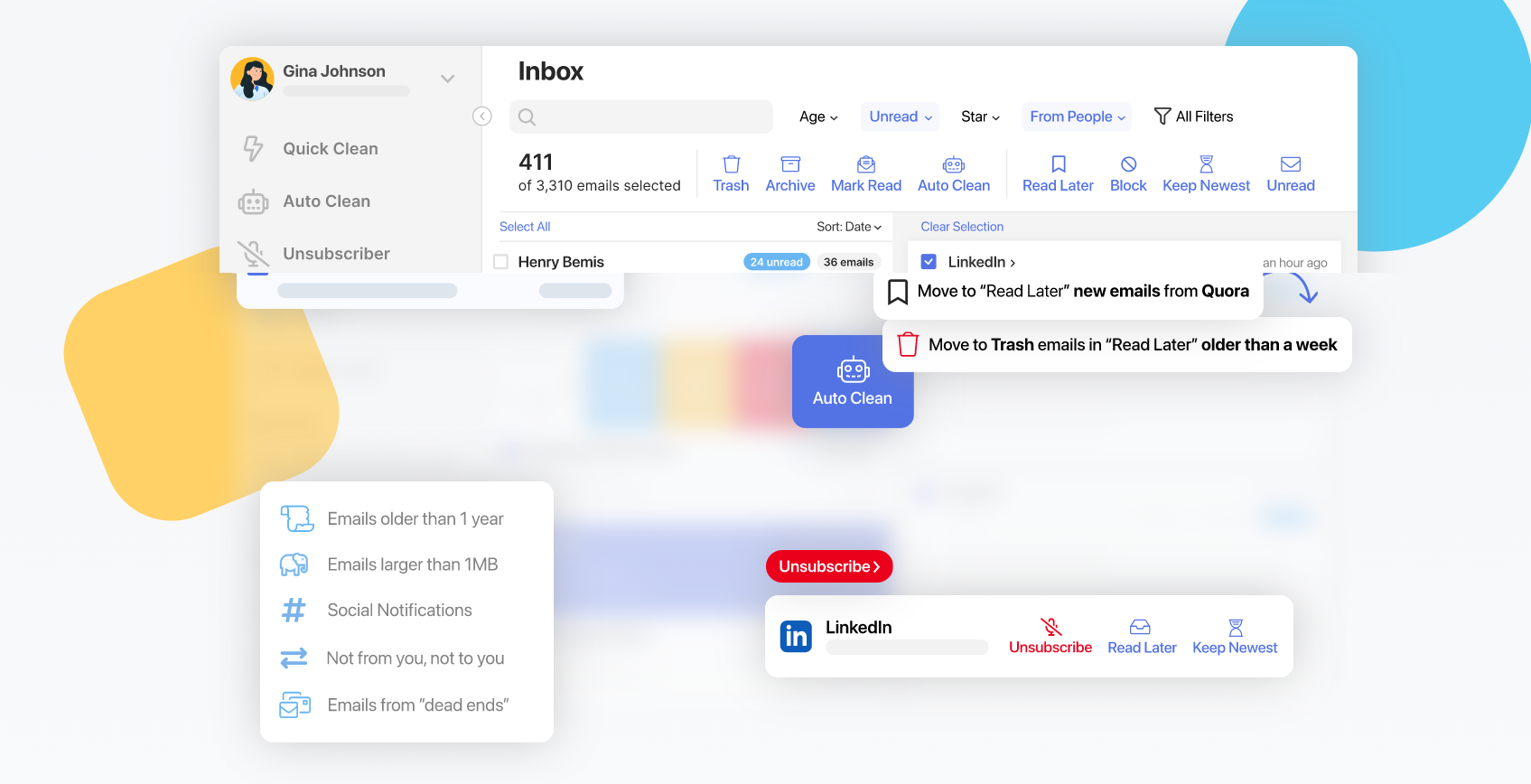 Mail bird is one kind of complete package of Email management tool, users can manage more than one email accounts from a single dashboard. Mail Bird provides their user's freedom to customize the layout with hundreds of color combinations and choosing the custom notification sound by uploading it. It also allows you to snooze messages for later to focus only on the emails you need to at the moment.
Mail bird has other different features such as a dark theme to change the theme day and night as per your working schedule, short-cuts, multi-language support, and a great attachment search to find out old attachments. Available to purchase as minimum as $2.28 monthly subscription.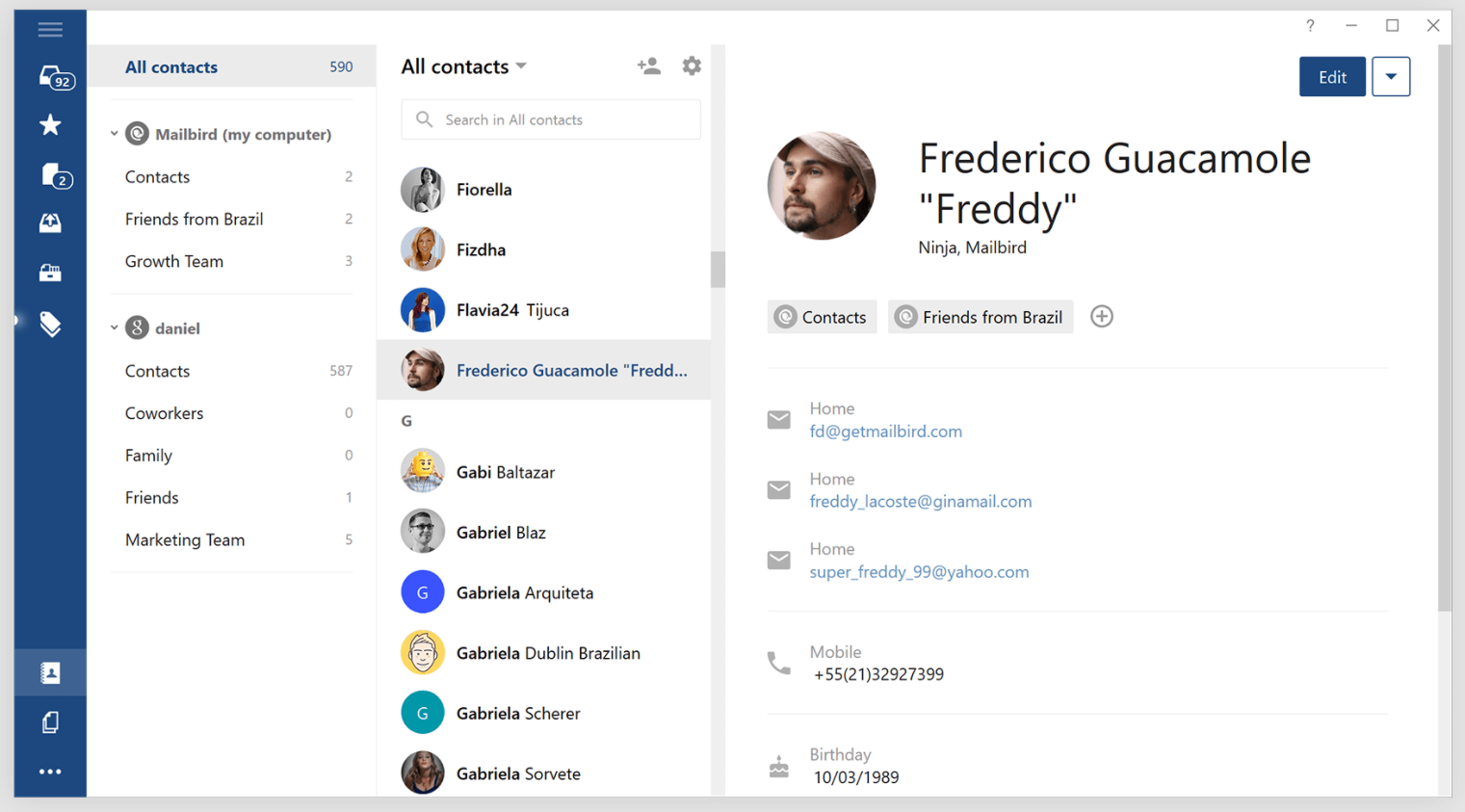 Sales handy is a great email management tool which is perfectly crafted for sales team and businesses to tackle the tedious task of managing customer's emails. This tool helps you to analyze detailed engagement information pertaining to each prospect.
Sales handy offers its users to scheduling the emails which are to be sent at a time when they are most likely to be open and read as per the individual's time zone. It also offers multiple highly professional and specially crafted email templates to go with and save precious time. All the emails are designed in a way that you can trust to get a revert from a potential customer.
Sales handy provides a feature of email tracking which lets you track the emails you sent whenever they read by the receiver. You'll get a real-time desktop notification whenever your email has been opened/read by the recipient and See when your email has been read last time in the SalesHandy dashboard.