5 Best Under Construction Page plugins for WordPress
Once you start your new online business you need a website where the customer can purchase or get the details about product and services, but you need some time to build a website.While you work to build your website displaying to your customers that your website is in under construction is a nice gesture.
You cannot show a half-baked website to your visitors, to get things done you can use temporary layout or maintenance mode plugin.In this post, we have shared the 5 Best Under Construction page plugins for WordPress that can be used to enable the maintenance mode on WordPress website.
5 Best Under Construction Page Plugins
1.Under Construction Page
Under construction page is a free WordPress plugin that can be used to set up a maintenance mode page on your WordPress website.Once you enable the under construction mode users will not be able to access the site content.They will only see an under construction page.You can also set the exception for the specific users.
It is a free WordPress plugin which you can use for unlimited websites.The free version allows you to import pre-built demo pages.Developers provide new pre-built layout twice a month.
This plugin also allows you to set the custom time and date on which under construction page will automatically disable when the time is over.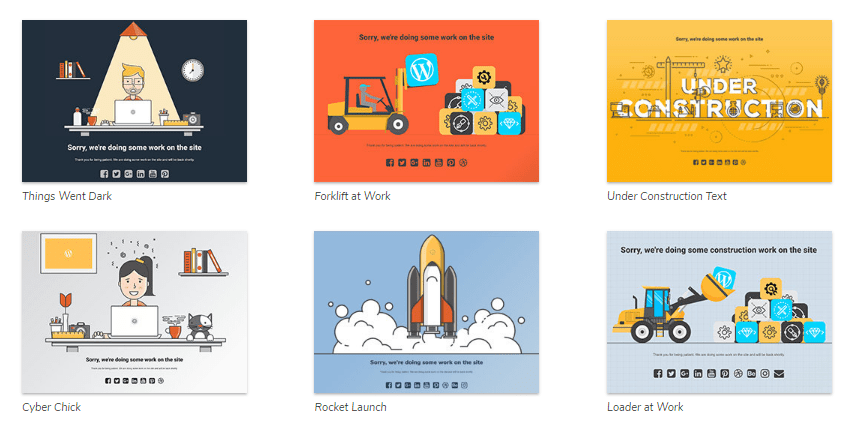 2.WP Maintenance Mode
The second plugin of this list is WP maintenance mode, just like under construction page this is a free WordPress plugin that can enable the maintenance mode on your website without touching the code and theme.All changes can be made just making changes in the setting of the plugin.
This plugin adds a maintenance page to your blog that lets visitors know your blog is down for maintenance, or add a coming soon page for a new website.You can also add the newsletter option for your new visitor and a countdown timer.

3.EZP Coming Soon Page
EZP Coming Soon Page looks great and tells visitors your site is coming soon, it is a free plugin and you can use this without any limitation.The plugin has been streamlined for use so you'll go from having nothing to a fully functioning coming soon page collecting emails within minutes.
It comes with a few decent background images to choose from right out of the box, and also lets you easily control things like the opacity of the content area as well as text styling.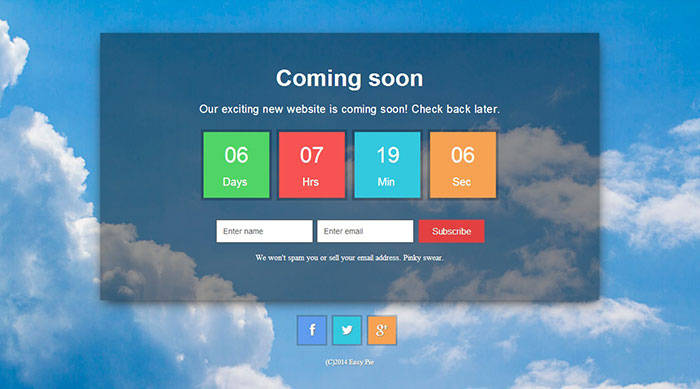 4.Maintenance Mode by Coderzjungle
Maintenance Mode for WordPress is the best way to create a "coming soon" page with a plugin, it can be effective in handling new under construction websites.It is a premium WordPress plugin so it is obvious that you'll get some premium features with this plugin.
Clean code is a reader-focused development style that produces software that's easy to write, read and maintain. The best way to offer a better customer care.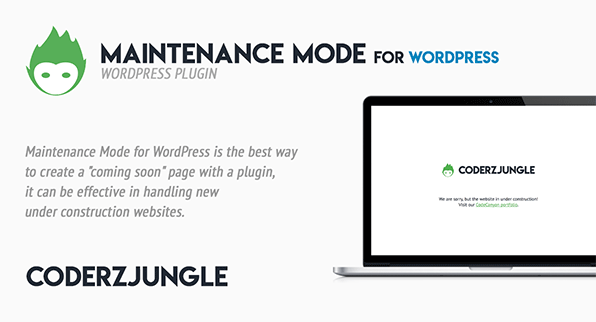 5.Ultimate Coming Soon Page
Ultimate coming soon page lets you enable the maintenance mode on your website within minutes.It is a simple yet powerful plugin which you can be downloaded and installed for free from the WordPress theme directory.
Simple and flexible, the Ultimate Coming Soon Page plugin works with any WordPress theme you have installed on your site.
You can set the exception in which only a logged in user can see the full website which is not properly built, it will allow you to work on your changes or content.