10 Best Blogging tools For Newbie Bloggers
Looking for the best blogging tools to start your new journey of blogging? If yes, then you're at the right place. There are tons of Blogging tools available for creating, promoting and monetizing your blog and we've arranged the best of them.
Best Blogging Tools
1.Grammarly
Grammarly is an essential tool for article and blog post writers. Sometimes we do mistakes while writing a new blog post which could not be found even after proofreading.
Here Grammarly helps its users to detect grammar and other composition errors and suggest them to rectify those errors within the text software you're using to write articles. Grammarly works with internet so make sure you have internet connectivity when you use Grammarly tool to write error-free articles.
Grammarly tool is available in extension for almost every major web browser including Google Chrome, Firefox, Microsoft Edge and Safari.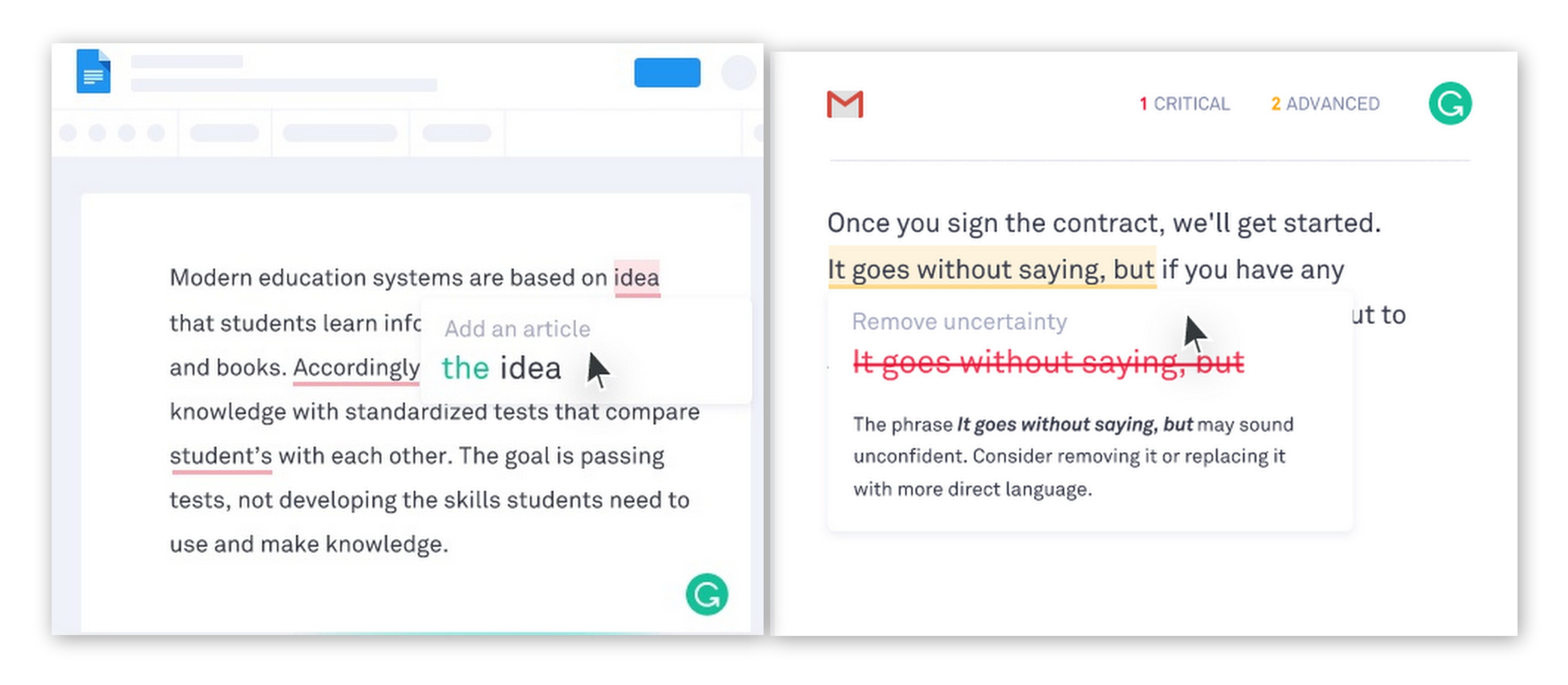 2.BlogDesk
When we talk about blogging and writing then how we can forget about "BlogDesk".It is an offline blog editor which is one of the best offline blog editor tools. It makes it easy to write, speeds up writing processes and assists the author with smart features.
BlogDesk is optimized for the major blogging software like WordPress, Drupal, MovableType, ExpressionEngine, and Serendipity. As an offline tool, BlogDesk lets you write and publish new posts on your blog without any complications.
3.Google Trends And Google Alerts
No matter which Blogging Niche you're focusing on, you need to get updated regularly. Google Trend help you to get knowledge of trending topic and search patterns which gives you an idea of what should you write in your next blog post.
While Google Trend shows the trending topic, Google Alerts send updates about new posts, news on your selected Niche, Topic or Keyword directly to your mail. Once you create alerts for any topic or keyword, you'll get notified through email whenever anyone posts anything on the internet related to the topic. It gives you the power to keep an eye on your competitor.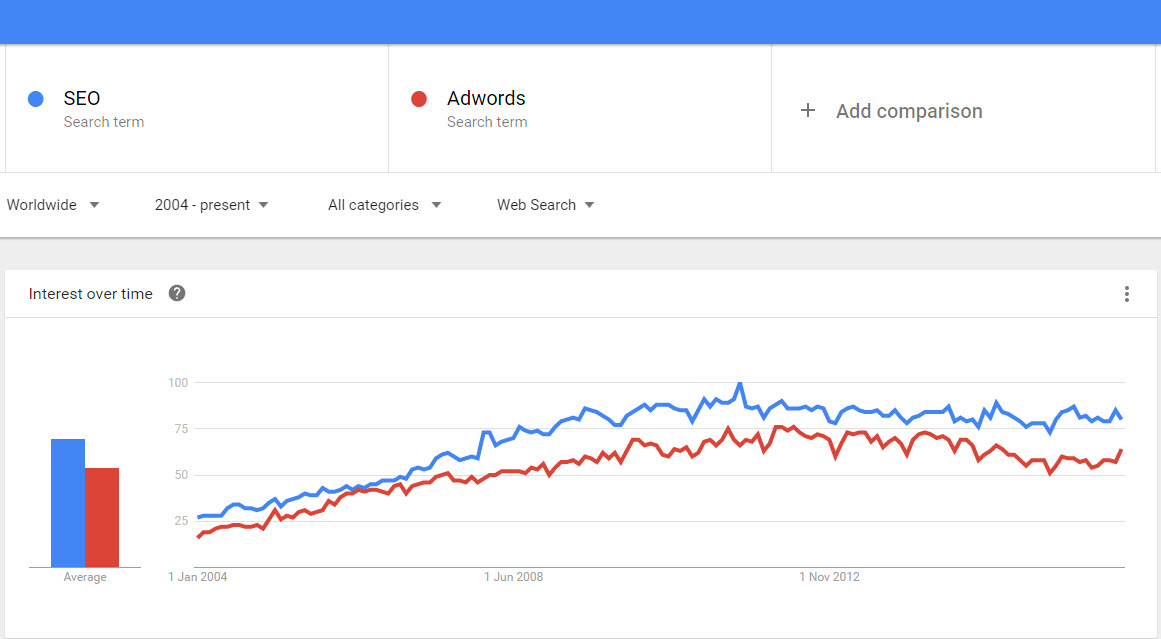 4.Canva
Images are the soul of the blog post, if you're not adding high-quality images or not adding images at all then you're doing it wrong.
Canva is a tool using which you can create unique graphic images for your website. You can create images for a social website with perfect margin and size E.g Pinterest, Facebook Cover, Instagram, and others.
5.Title Generator – Semrush
Now you know about writing tools and how to search for new topics for the next post, so let's start writing your first blog post. The title is the first thing every reader see in the blog post if a blog title is not able to attract readers attention then your blog post will be ignored and could not drive traffic.
Semrush's Title Generator tool will suggest some catchy headlines and title for your blog post which attract more readers and increase more views. You can also use other title generator tool such as SEO Pressor Title Generator Tool, Portent's Title Maker tool.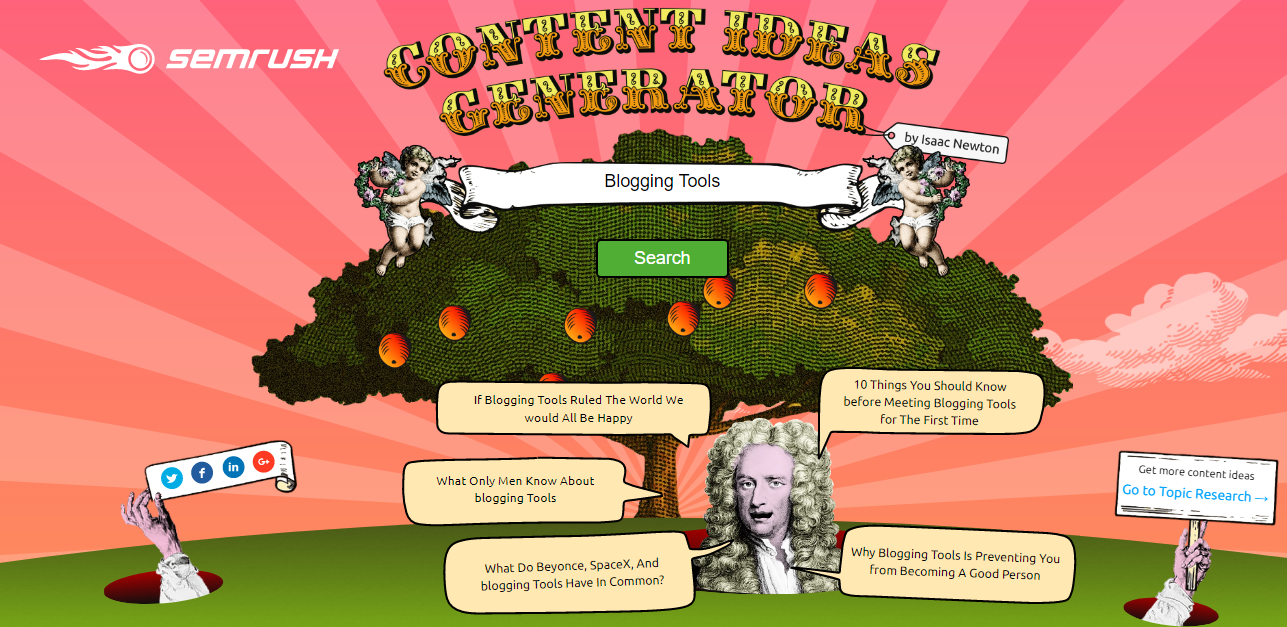 6.WordPress
WordPress is a content management tool which is available for free, WordPress is one of the easiest and user-friendly blogging platform using which you can create your self-hosted blog. A self-hosted blog needs a Domain and hosting service on which your website will be hosted. Almost all hosting providers have the option of installing the WordPress CMS system.
WordPress's alternative is blogger which is a popular blogging tool, it is owned by Google. On blogger you don't need any website hosting service, you can use its online editor to edit the blog.
7.Seo Tools
Seo is essential no matter how good digital marketing you do.SEO always help to drive unique traffic and new visitors to your website and blog. There are plenty of SEO tools available, you can choose tools according to your need.
Here is the list of Few Essential SEO tools
Yoast SEO Tool:
This is a plugin which is only for the WordPress users, Yoast plugin add all the necessary meta-tags and make a WP website SEO friendly.
It added different Seo functions such as keyword, image keywords option, sitemap, image all-tags, tags, focus keywords and much more.
Google Keyword Planner Tool:
When you write a new blog post, the keyword which you're focus must have high search volume monthly with less competition. Google Keyword Planner is a free tool for keyword research and it is a necessary tool for every blogger.
ahrefs:
ahrefs is a complete SEO tool, it can grow your search traffic, research your competitors, monitor your niche and much more. It shows the exact keywords for which your competitors are getting organic traffic.
It is an advanced Keyword research tool which shows accurate reports of your keyword ranking and also provides you the backlink report and link juice.
You can see the complete list of SEO tools here.
After all your efforts, hard work and work completed on the blog, now you have to check your blog for errors related to SEO. It analyzes your website's SEO and provides you a detailed report on your website with a score in percentage. It is an integrated tool which can be accessed from the dashboard of the plugin or you can use it by visiting the website.
This tool shows you the error and areas which need improvement for better performance in Google search result. It is a free tool which is created by mytheme shop.
You can use other site audit tools such as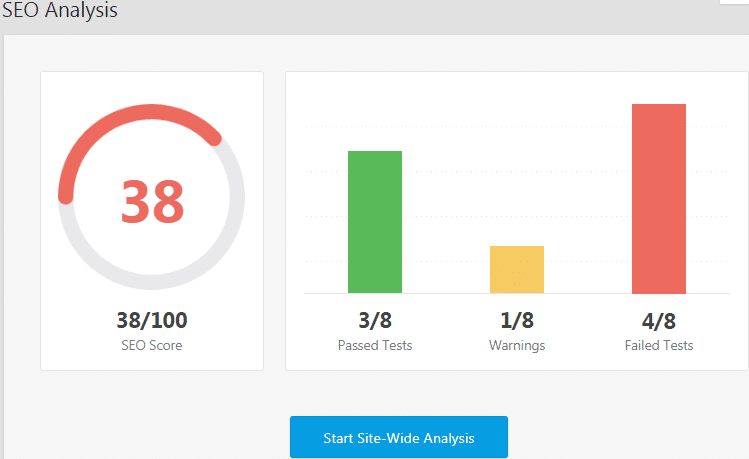 9.Revive Old Post
If you're doing blogging from a long time then you must have to face the issue of not getting traffic on old posts, generally, readers do not dive deep on your blog just to read old blog posts.
You need to aware them about other important content which is present on your blog already, you can do it by using a simple plugin "Revive Old Post".It is a premium plugin which shares old posts on almost all your social networks automatically.
You can also use its free version which has limited features such as share your old content on Facebook and Twitter only. You can read this complete article on "How to Get traffic on old posts". This tutorial teaches you how to get traffic on old posts even without installing a WordPress plugin.
10.UpdraftPlus
Nothing is important than backing up all the important data which is related to your work and taking the backup of your blog on a regular interval can be a tedious task if you don't know how to do it easily.
For the WordPress users, there are plenty of plugins available for taking a backup of your website and updraft plus is one of them. Updraft Plus is really an amazing plugin which makes it easy to back up a WordPress website easily.
We also use this plugin on our websites to create a backup because managing the data and restoring it is quite easy. It can create a backpack up into the cloud directly to different cloud storage service i.e Dropbox, Google Drive, Amazon S3, UpdraftVault, Rackspace Cloud, FTP, DreamObjects, Openstack Swift, and email.