The Facebook already admits that the personal information of up to 87 million users, mostly in the United States, may have been improperly shared with political consultancy Cambridge Analytica.
Cambridge Analytica didn't get the data through a hack or by breaking the system, but instead by using a Facebook app which collected the data of users, and also the data of all their friends.In this post, we're going to share about how to stop apps tracking you on Facebook.
How to Stop apps tracking you on Facebook
There are some sites and apps to which we log in to our Facebook.When you allow them to log in using Facebook, these apps can also look into your Facebook profile such as your email address and phone number as well as your work history and current location.
It is important now to figure out that which apps are tracking you on Facebook.Facebook lets you see the permission given by you to a specific app.By reading this tutorial you can know how to stop apps tracking you on Facebook.
To begin the process, the first login to your Facebook profile which is not going to be any problem because we're expecting that you're active regularly on Facebook.
Step 1.In the first step, you have to go to the arrow symbol on the far right of your Facebook page.Then click on the arrow symbol to expand the drop-down menu option.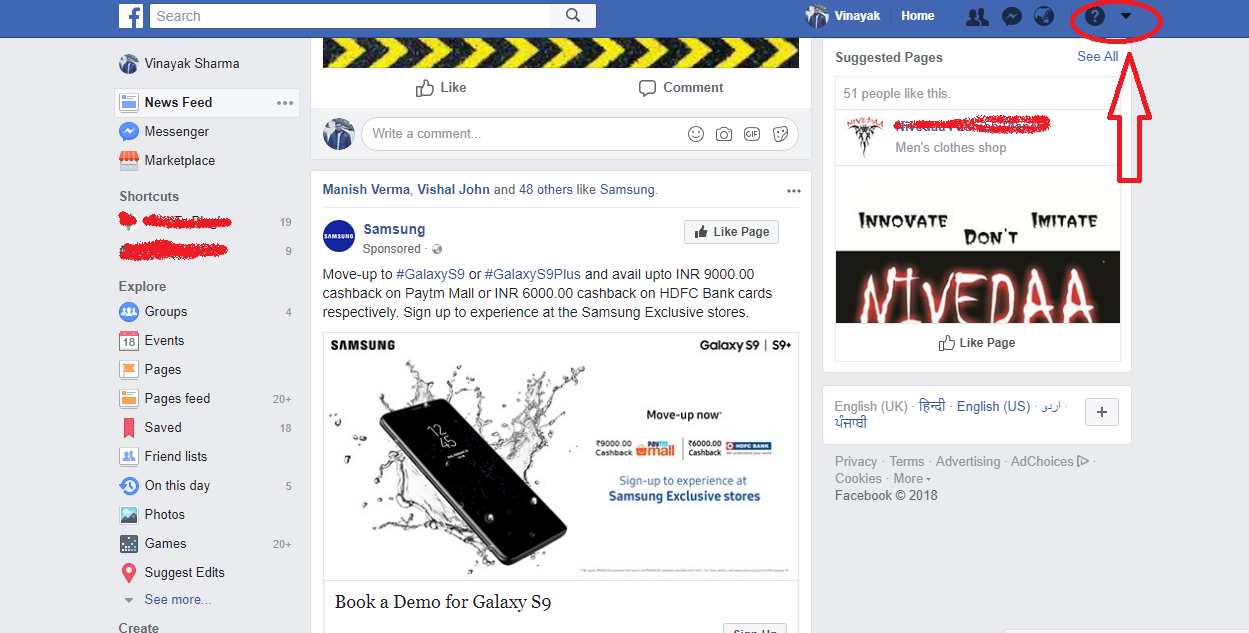 Step 2.Once you done with the 1st step, next thing you have to do is click on the setting option.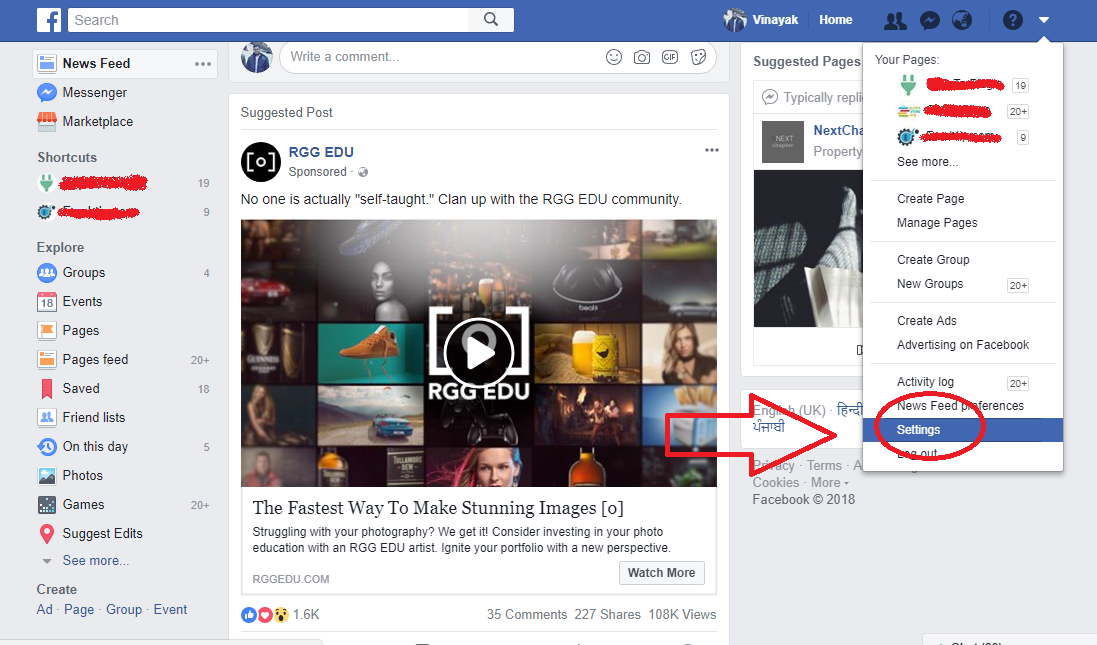 Step 3.After opening the setting page of the Facebook, click on the "Apps and Websites".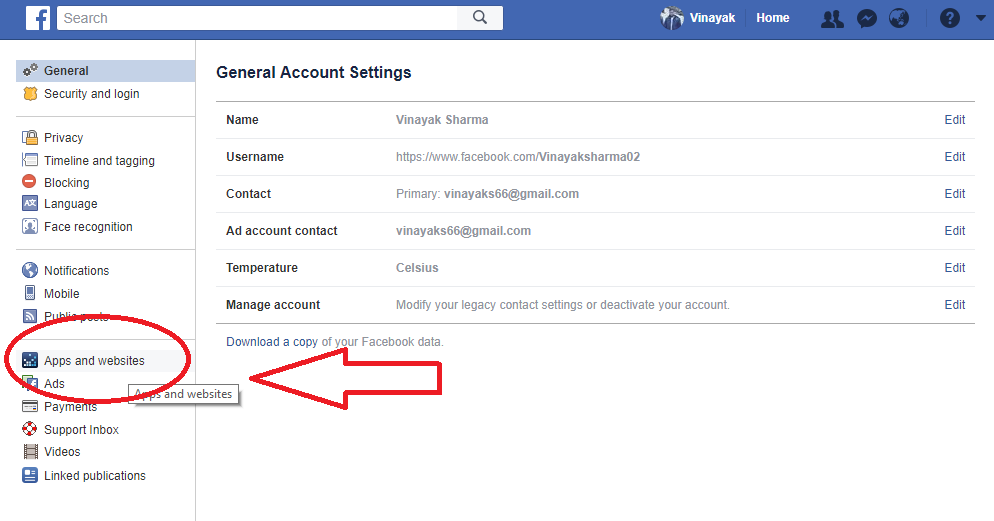 Step 4.Now on this page, you can see all the apps you used to log in any website or apps. Now you select the apps one by one and verify that what information these apps are allowed to access.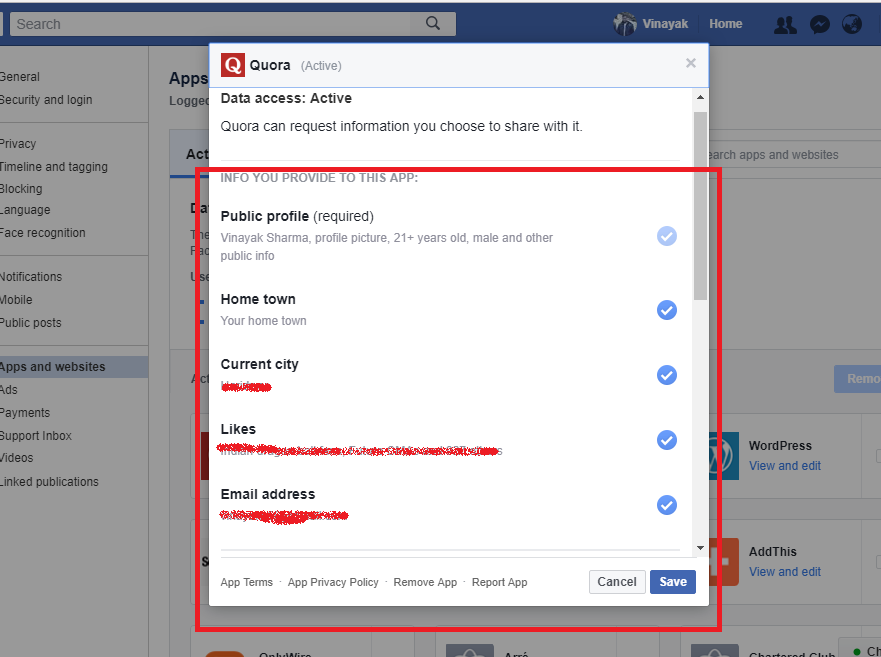 You can see that "Quora" can access the public profile and other information related to hometown, current city, likes and Email address.
You can disallow all unnecessary information to be shared and access by this kind of apps.
Additional Settings of Facebook Login
The additional settings related to Apps, websites and games let you enable and disable the future login feature through your Facebook profile. If you Turned off this feature then you can no longer log in or signup to other sites and apps using your Facebook profile.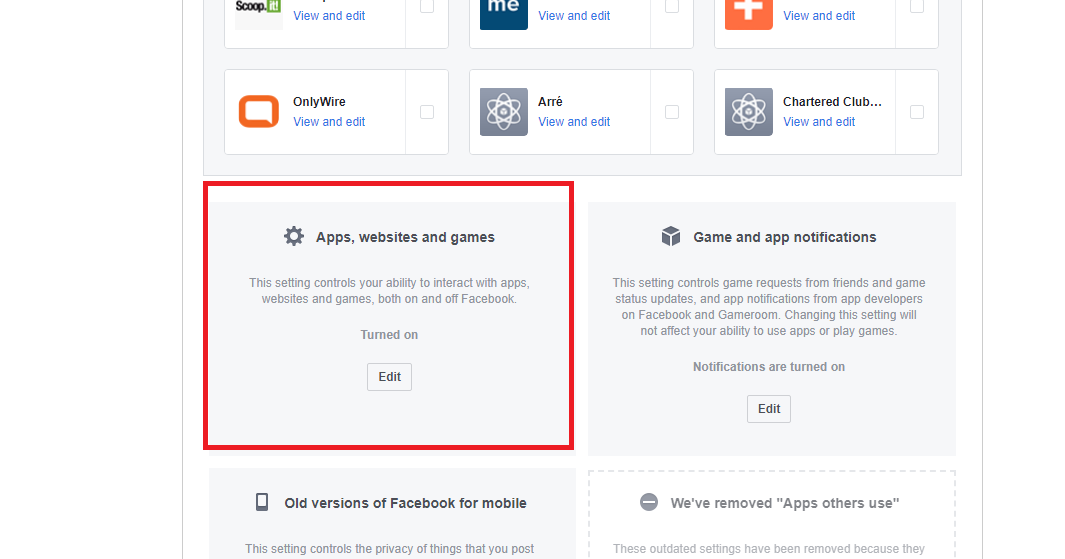 Delete Suspicious Apps In an Instant
If you find out that any app which is not trusted and you logged in using your Facebook profile, you have to delete the app in the first place. To delete the apps, you just have to select the app and click on the "Remove" Button.