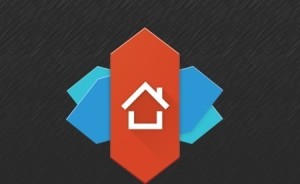 Nova Android Launcher is a very famous Android launcher, other launchers comes and go but Nova launchers is still the king of the Android launchers.It comes with the package of great features which convert your Android phone UI into a new and dynamic UI.No matter which Android phone you're using you'll get the positive result.
Today we're going to introduce Nova Prime's new version which is available on the Google Play store in Rs.150 which is around 2.244 US Dollar.Nova's Prime version is available in very cheap price and in that price you'll get experience to a new UI which is different from other Android launcher.
As I consider that it is the king of the Android launchers available on the internet and it is because Nova Prime Android launcher is highly customizable and easy to setup.Anyone can use this launcher on their Android phone.Let's have a look it's great features.
Here is the list of features of the Nova prime Android laucher.Some of them are common in it's free version and paid and some of them only comes with Nova Prime paid versions.
1.Scrollable Dock
The scrollable dock is the section in the bottom of the phone where you see all favourite apps like Call log, Contacts, App Drawer and other.Android phone's existing launcher allows you to add 4 or 5 apps in the dock section, but with Nova launcher you can add up to 7 icons per page and it gives you to scroll your Doc pages.
Settings > Dock > Dock Pages and Dock Icons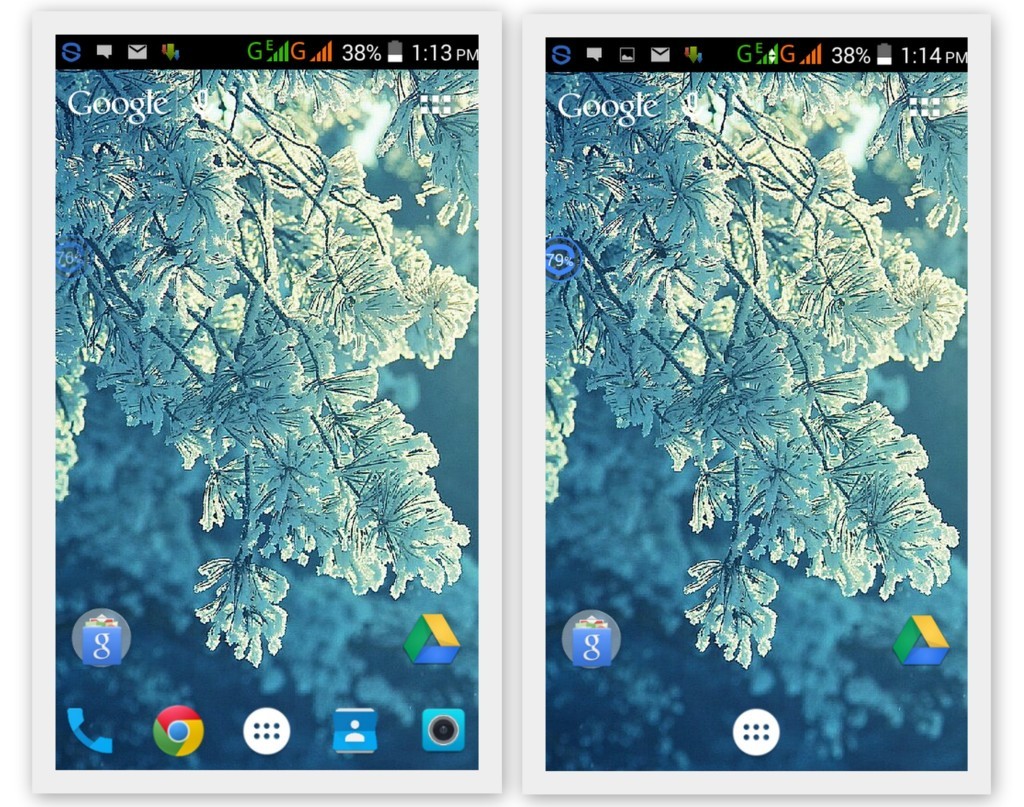 2.Scroll Effects
Every Android version has its own Scroll effect, Scroll effects change with the Android OS versions for example Lollypop 5.0 have Slide up effect.Enjoy eye candy when scrolling your desktop and drawer.Effects include Cube and Cardstack and more for Prime users.
Settings > Desktop (or Drawer) > Scroll Effect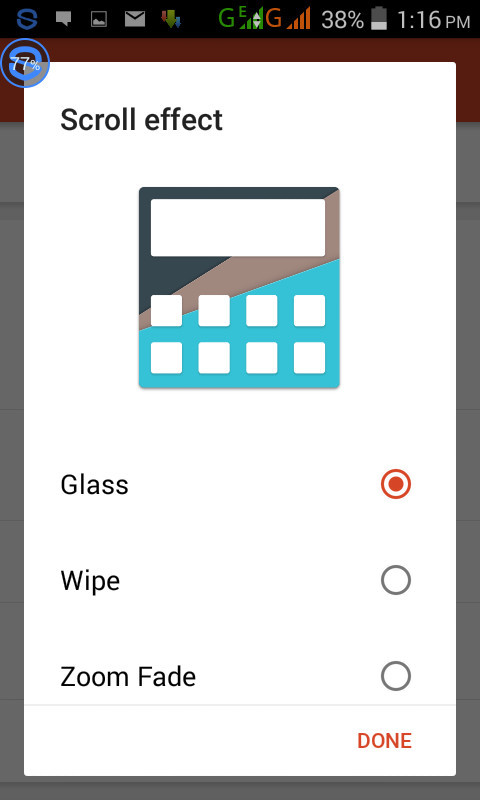 3.Folder Icons
Have you ever think about to change the icon of folders which you don't like?Many people hate the gallery icon of Android Jellybean version.If you also relate with this, then you can completely change the icon of any folder which you don't like.You can choose a background, preview style or even replace the whole icon.
Settings > Desktop > Folders
4.Gestures
Everyone love the gesture features in their smartphones.Gesture allows you to do things without going to the menu options and without using the long procedure to make happen anything on your phone.You can start Quickly Nova Actions or Apps from gestures on the desktop, such as pinching, swiping or two-finger swiping.
Settings > Gestures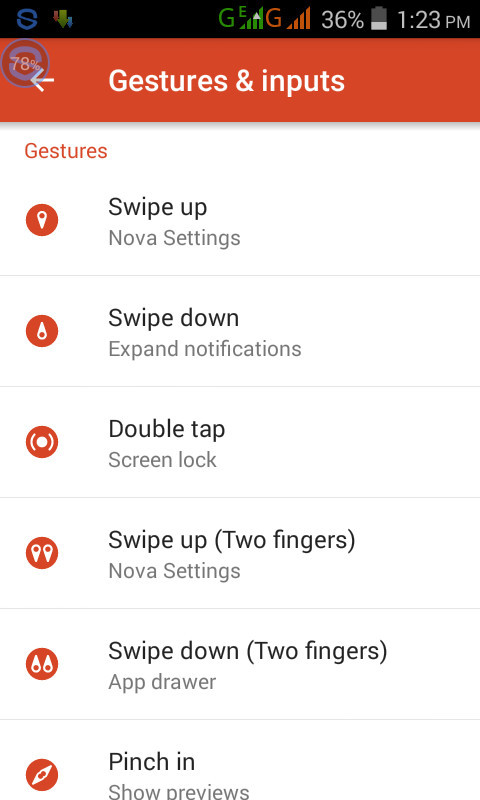 5.Hide Apps
This is the best feature of Nova Launcher which makes this app better than others.With this feature of Nova Launcher, you can hide the least used apps or those apps which you want to hide others.
Settings > Drawer > Hide Apps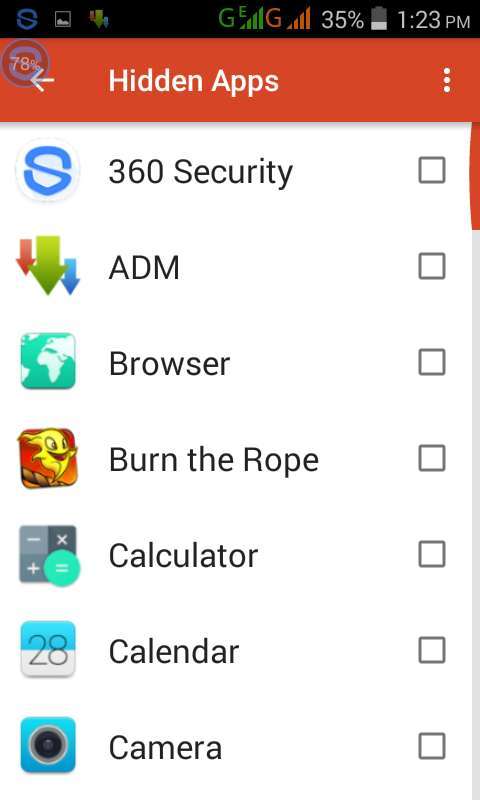 Tips to Use Nova Android Launcher
Setup Nova launcher is not complicated, anyone can do it withing minutes and convert your existing layout into a new and more dynamic User interface.We are providing you some of the guides which make easy to setup few and main options of Nova android Launcher.
1.Double tap to lock
This feature is gesture based in which you can lock your smartphone by just tapping twice to your home screen.
Go into Nova Settings>>press on Gestures & inputs >> Double tap and select Screen lock.
Now, when you quick double-tap to the home screen, your device will lock.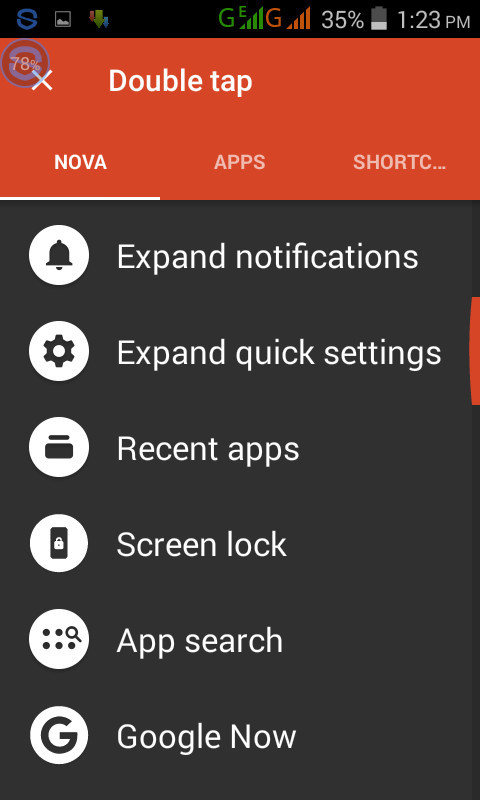 2.Swipe actions on apps
Nova lancher has gesture feature which allow you to open apps and open settings.You can set swipe up or down to open the app drawer.Double finger Swipe up to open camera, gallery or any other app like settings, Nova setting accordingto your need.