HTC one of the largest smart phone make brand across the world is launch its new gadgets for selfie lovers.HTC latest gadgets is a digital camera which can connect with your smartphone few seconds.New Htc's digital camera name is "RE",RE has a tube design which is very comfortable to hold this digital camera.
16 Megapixels Camera
RE has a camera of 16 Megapixels 1/ 2.3 inch Sony sensor and f 2.8 lens that enhance image quality and all the images looks like professional photography.You can see the pictures instantly in any android device or use a live view finder to capture great and high quality pictures.
146 Degree Super-Wide Angle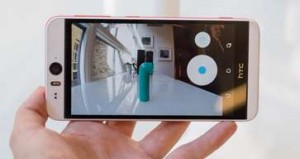 Re has 146 Degree super-wide angle lance,Re can capture very wide picture in other words we can say that nothing can hide from the eyes of RE.If you have a large friends circle then you can click picture in which your almost every friend can captured in a group selfie.
Android and iOS Compatible with RE App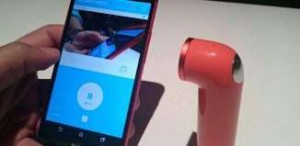 Re can connect with IOS and android device with its app and you can see live view in your IOS or Android device.You can share photos with help of bluetooth and Wi-Fi to any smart phone.If you have IOS and Android device then your device can become a live viewfinder.
Memory Expansion through SD Card
Now comes to its memory,Re has a 32 MB ROM and 256 MB DDR RAM.Memory can be expand in HTC Re,you can insert Mocro SD card in HTC RE.
Technical Specifications
Sensor : 16 MP, 1/2.3 inches Sony CMOS Sensor
Memory : Expandible Micro SD Storage
Angel of View : 146 Degree
Full HD Video Recording : Yes
Wi-Fi : Yes
Bluetooth : Yes
Slowmo : Yes
Battery Life (In video recording Mode) : 110 Minutes
Average Mega pixel : 16 MP
Sensor Size  : 1/3.2 Inches
Live Streaming : Yes
Size : 26.5mm Diameter,97.7mm Height
Weight : 66.5 Grams
Battery : 820 Mah rechargable Battery
Battery Type : Supports 1 hour 50 mins of continuous FHD Video recording.
You can buy this Digital camera On Snap Deal – http://goo.gl/j6BJQH
Images Credited to Snapdeal.com