After the expansion of Smart phone market,featured phone companies loosing their customers because everyone wanted to buy smartphones.Smartphones changed the world and the youth's point of view related to entertainment but now this is time of smart wears and watches.
Nowadays every company trying to win the heart of their customers by designing best smart watch.Smart watch becomes the new style statement and many gadget lovers are willing to buy these watches at any cost.
Now three major OS developers launched smart watches to attract customers Microsoft launched Microsoft Band,Google launched its Android wear and now Apple officially launched its smart watch.These smart watches are not only show time,with these smart watches you can attend calls,you can tweet and much more.
Apple Watch vs Android Wear which one should you buy
Now we're going to share,which smart watch should you buy Google's Android wear or Apple's smart watch.We compare both watches on the different things like,User interface and design,Features,supported apps,battery life and price.
1.User-Interface and Design
Google's android wear has "Google now" voice recognition feature which helps to find apps on your watch.With Google now you can find those apps which you want to use and design of Android wear are very beautiful more than your wrist watch.You can choose your favorite design from a wide range of smart watches.Companies which launched Android wear are Samsung Gear,Sony smart watch 3,LG G watch R,Moto 360,Asus Zen watch.
Apple's smart watch is very fast and apple using a custom user interface like I Phone.All the apps can open from the main screen so you no need to use any voice recognition system to find apps.Design of Apple smart watch is very beautiful like Android wear.Apple watch gives you options to choose right watch screen for you.Two size displays are available in market,if your don not want to buy big size so you can choose 38mm (height) display and if you want big size display then 42mm (height) display is for you.Different types of wristbands are available for Apple's smart watch.

2.Features
Android wear can operate from Google Now and Google voice search,Android wear can use and connect with the Android smart phones.Recently,Google launched Android v5.0 lollipop which enables offline music playback and also GPS support.While you are offline,you can play songs and navigate with GPS.You no need to connect with your smart phone every time,you can use the Android Wear without android phone and use GPS and play songs.
The Apple Smart watch is different from Android Wear because you can't use Apple watch without your IPhone,you must connect your watch with your I phone.Apple doesn't create apple watch for older version of IOS's I phone.If you want to use Apple watch then you must have I Phone 5 because Apple smart watch doesn't work with old Iphone models below IPhone 5.
3.Supported Apps
Android's apps store is the largest apps store in the world same Google starts growing apps market for Android wear with first and third party apps.Now Google provide a large number of apps to use in Android wear.Read your messages at a glance on your watch or reply by voice without taking out your phone.Read all the messages on whatsapp and reply those messages on the go on your watch by using your voice text feature.
Now apple also expands the app store for Smart watch users like Google did for their users.Users of Smart watch can do many things with Apple Smart watch and the some features are you can message,you can receive calls,Apple enables the email facility in the smart watch.To see more apps click here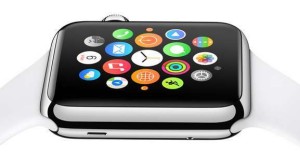 4.Battery Life
The main problem with Android wear is that you have to charge your Android watch every night just like Android smart phones.Android wear and android phones both are having a bad battery backup.Moto 360 gives an feature to charge battery from wireless charger but doesn't give the option or any feature to make android wear battery life good.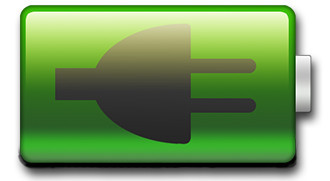 Same as Apple, battery life is not quite good,Apple officially said that Apple watch can use for 18 hours non-stop even when you're using heavy apps.Apple watch doesn't support wireless charging feature so you can say this is not good like Moto 360.
Price of Android Wear and Apple Smart Watch
Prices of Android wear are less than $272,Moto 360 is available in the market in $217.32 and Sony smart watch 3 is available in  $195.60.The top model price reaches the $272.
Apple watch prices start from $325 and luxurious models may reach the thousands of Dollars.